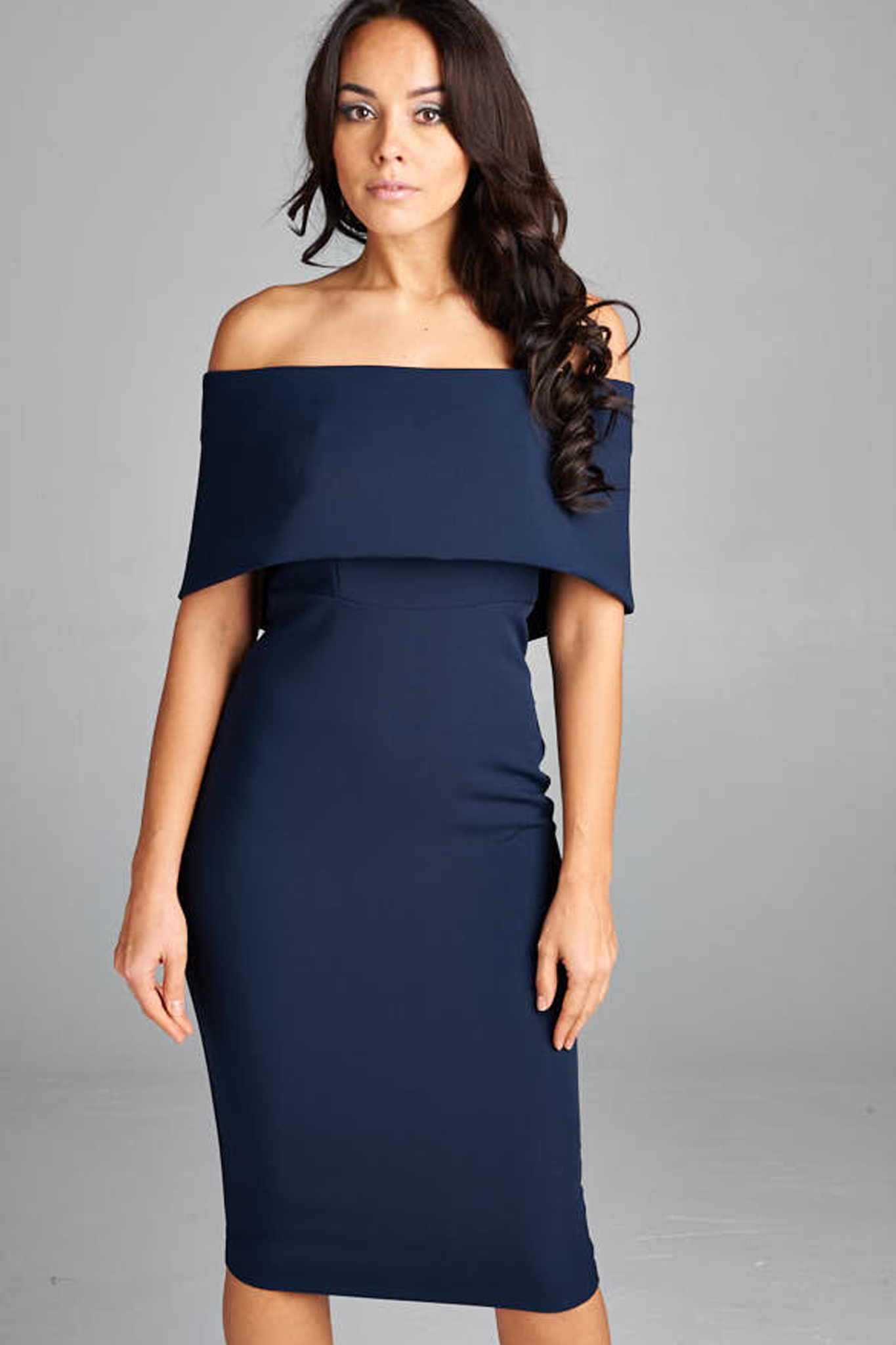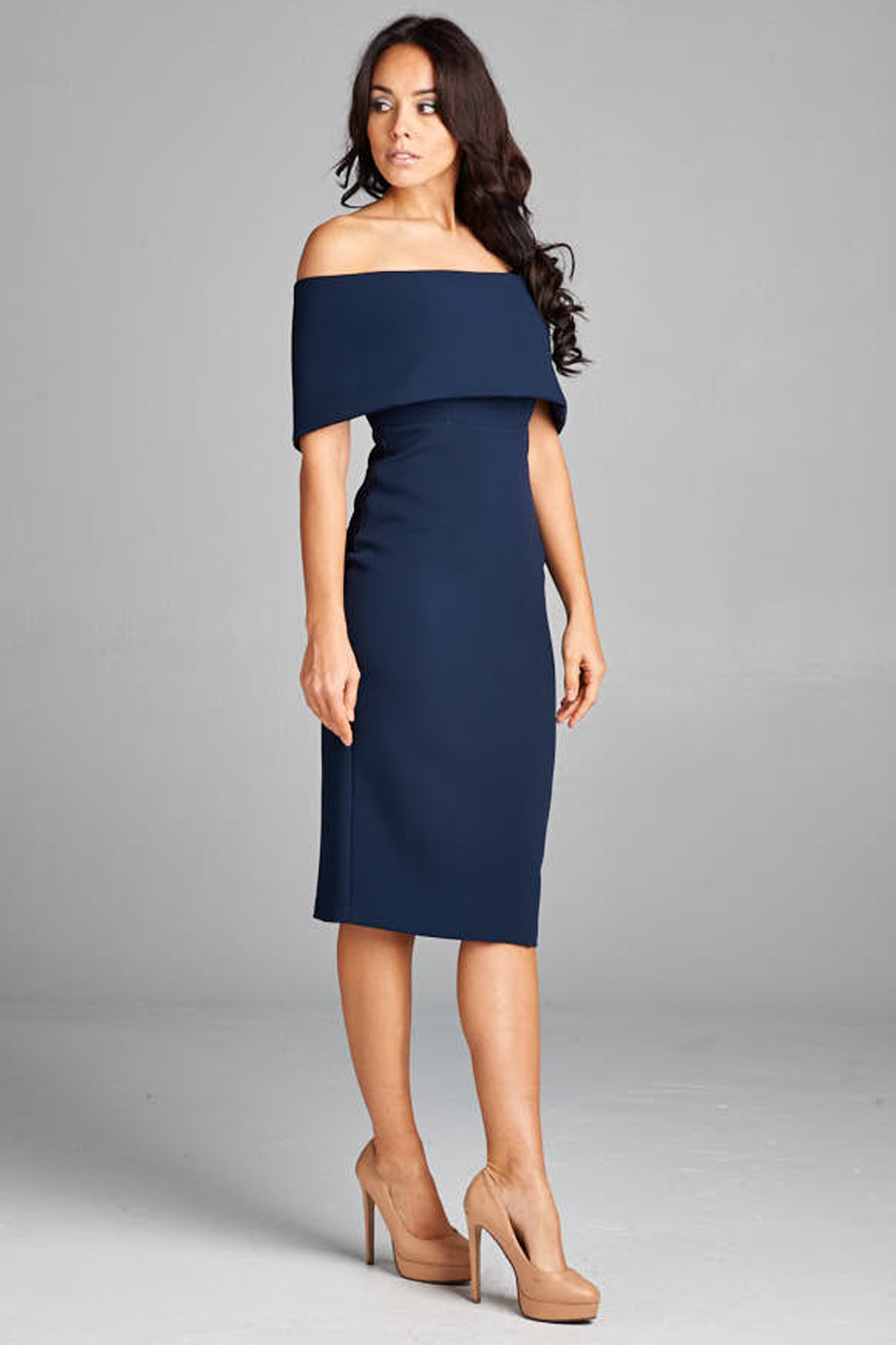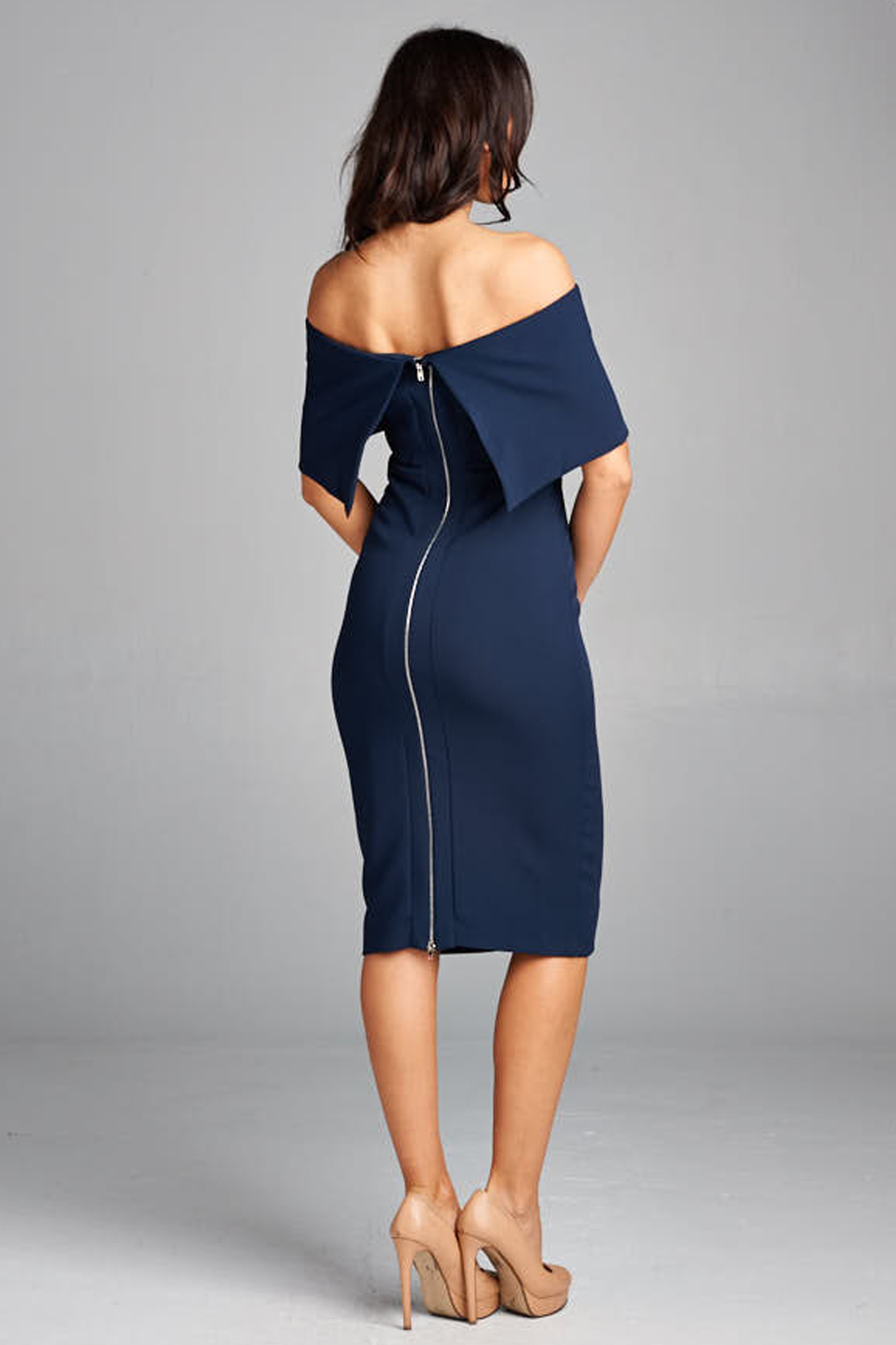 'Modern MadMen' Dress - Indigo
This stunning cocktail dress exudes sophistication with it's sleek form fitting lines. The off-the-shoulder dress has a wide fold-over cuff and exposed back zipper. With it's midi length silhouette we see a hint of the 1950's vintage look but with a modern twist on the MadMen era. So pair this chic dress with some sexy high heels and wear this indigo colored dress to a cocktail party. Hello Don Draper...
By AG Studio.

Available in indigo.

Made in the USA.