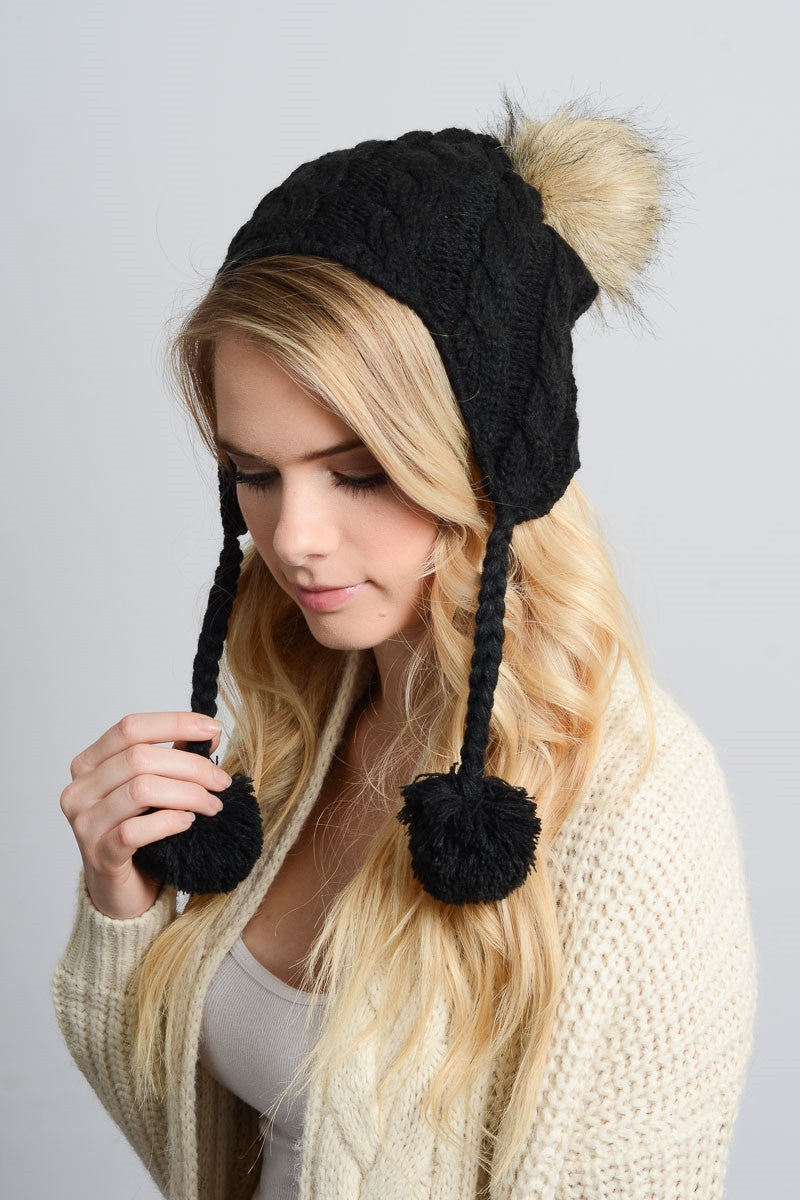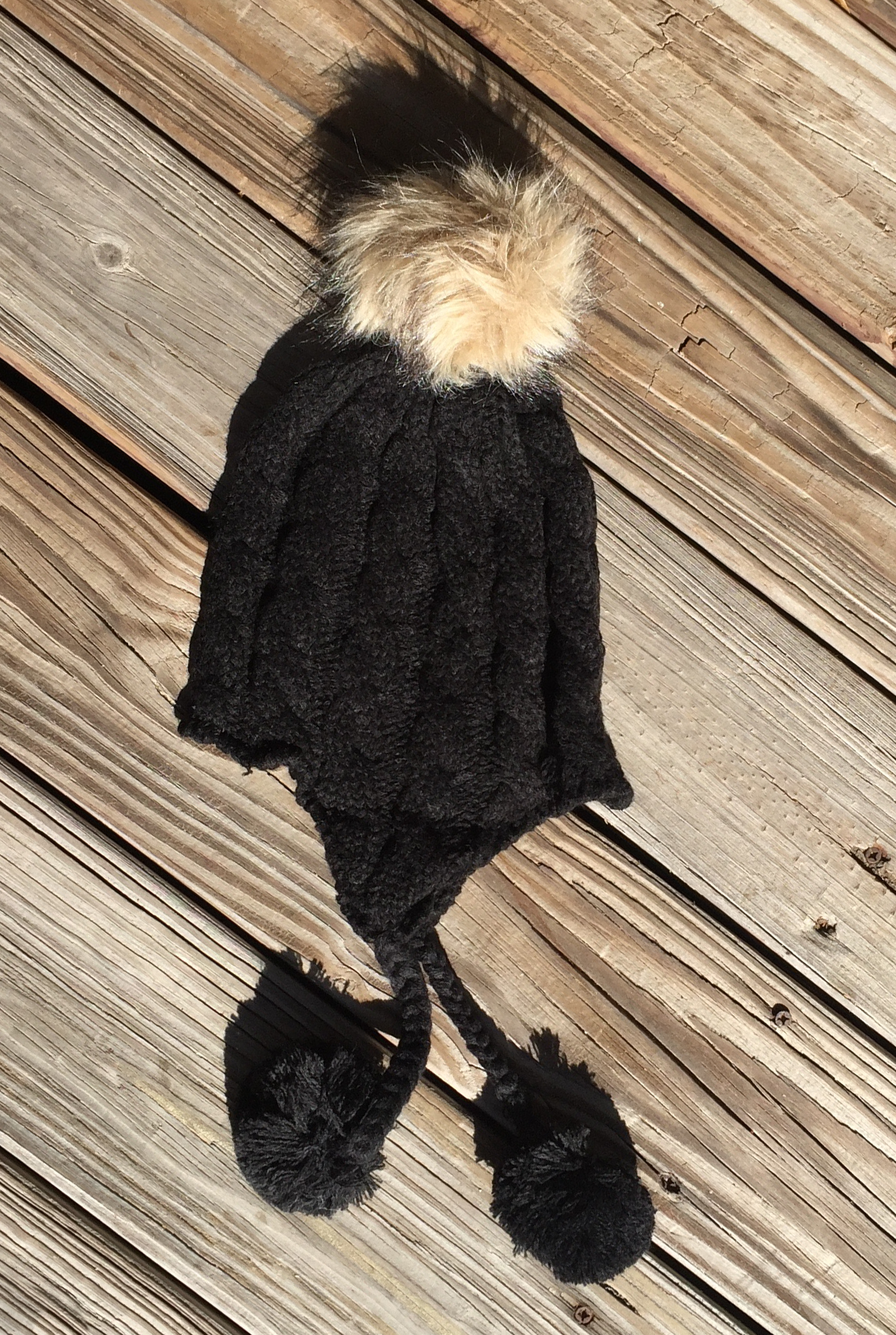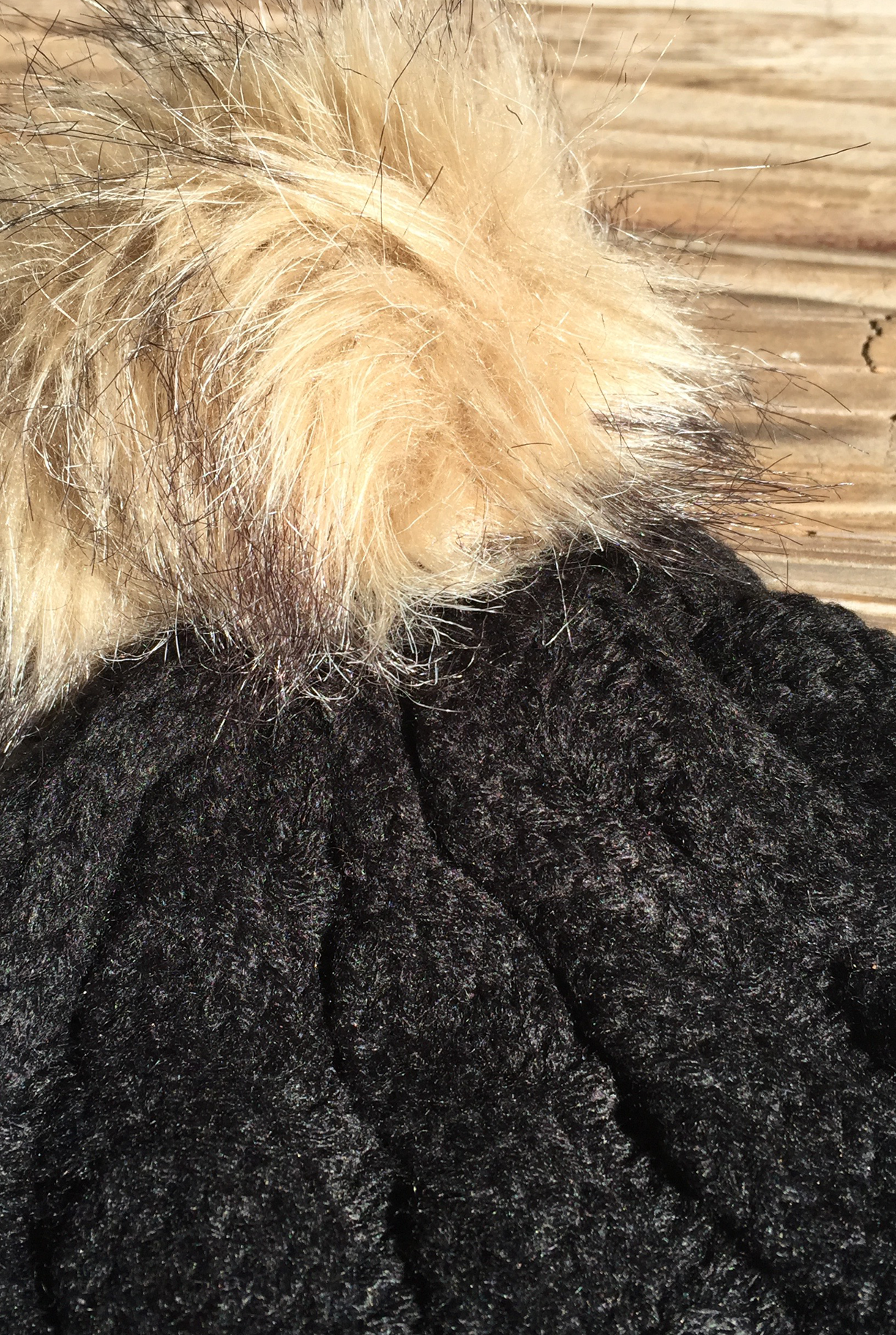 'Arapahoe Basin' Knit Beanie - Black
With a mostly north-to-northeast face, skiing over a longer season definitely requires an array of comfortable and practical clothes! So pair this cute beanie with your favorite leggings for walking around the resort. The cable knit hat features a faux fur pompon on the top and side braids with knit pompons on the end. When you at the top of the 13,050 foot summit of the Arapahoe Basin East Wall, we want to make sure you're little head and ears are warm in this knitted ear flap beanie! 
Available in Black.

100% Acrylic.

Imported.

Hand Wash.

One Size Fits All.

Estimated shipping 2-4 business days.