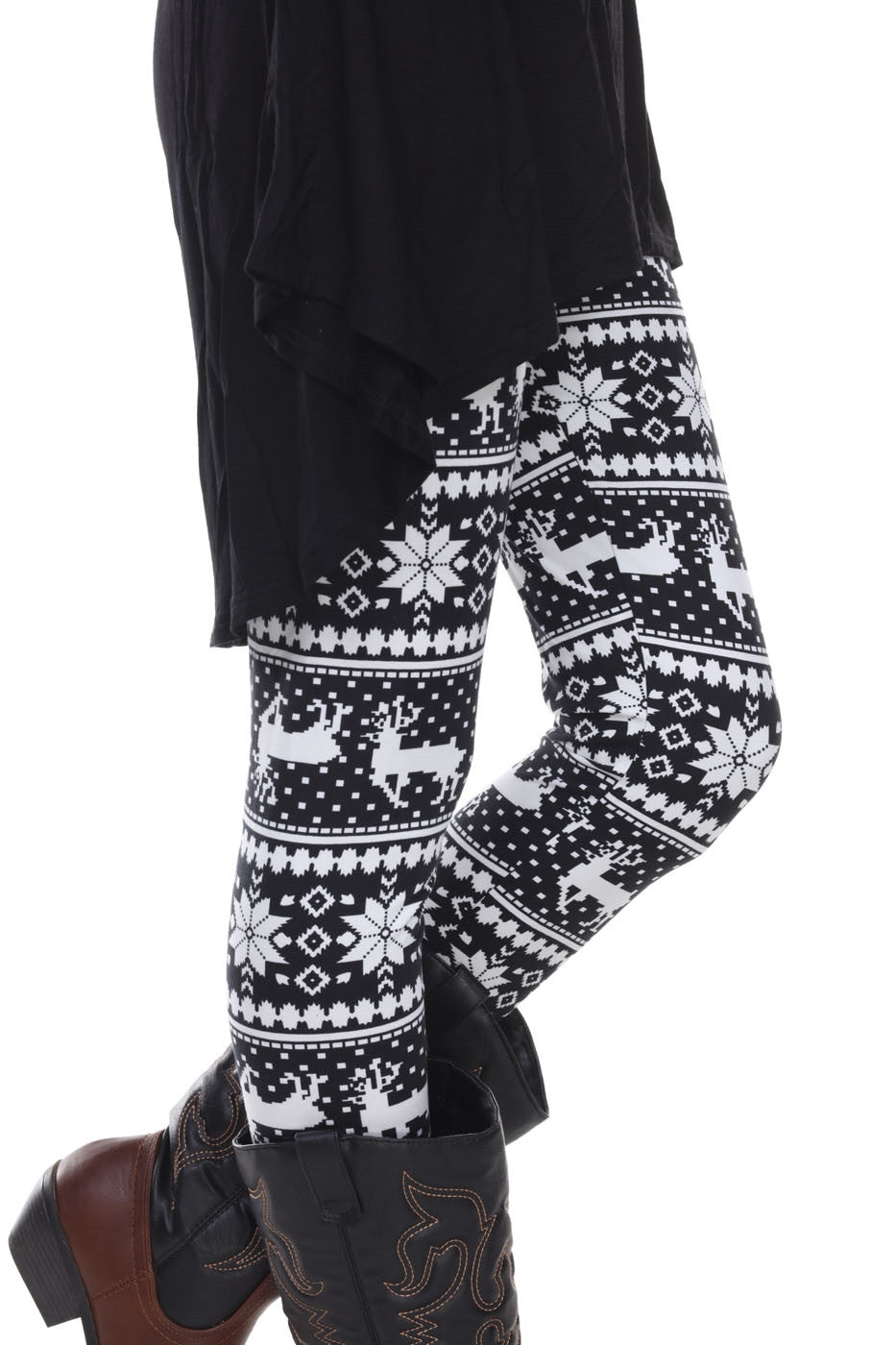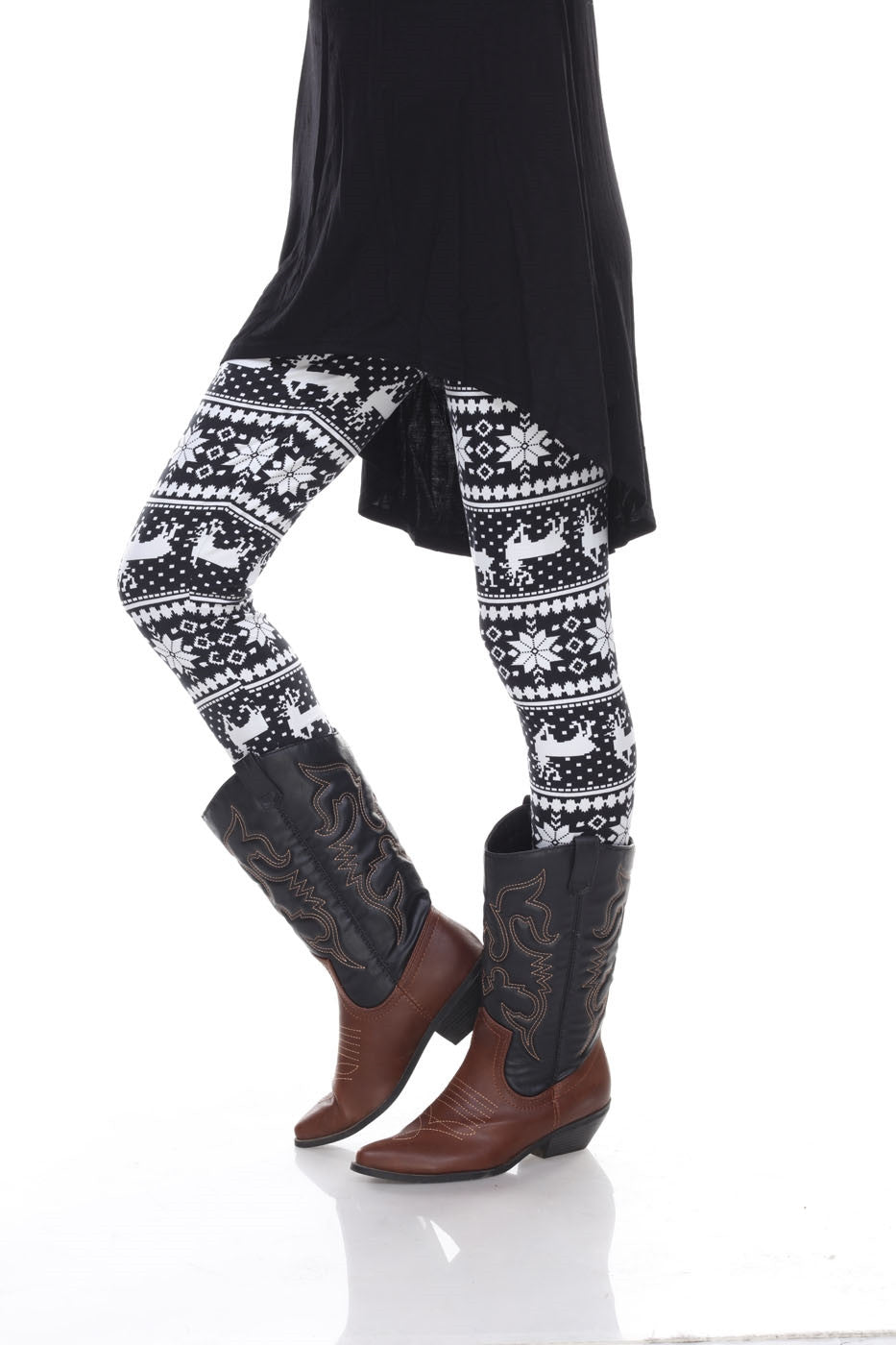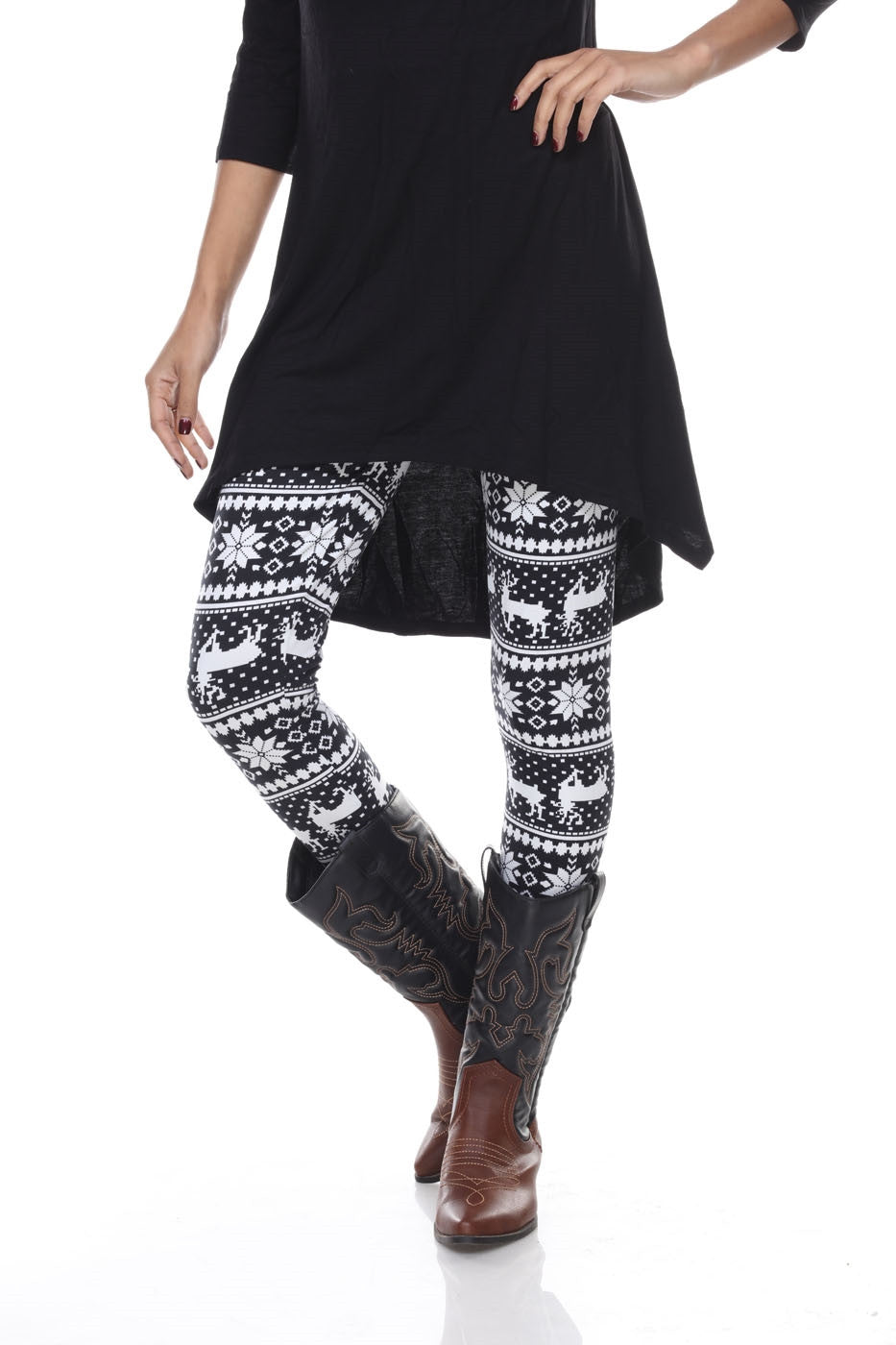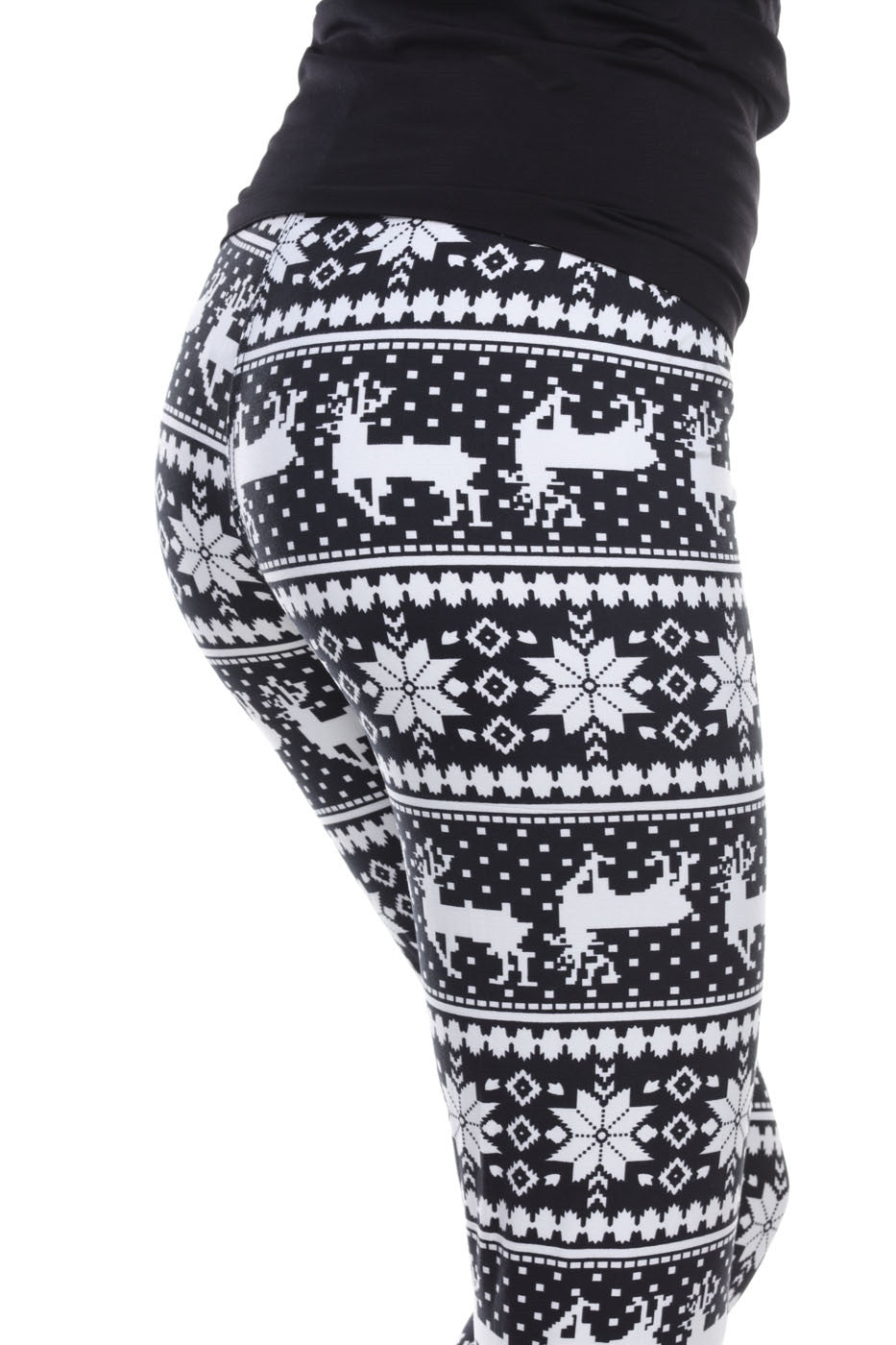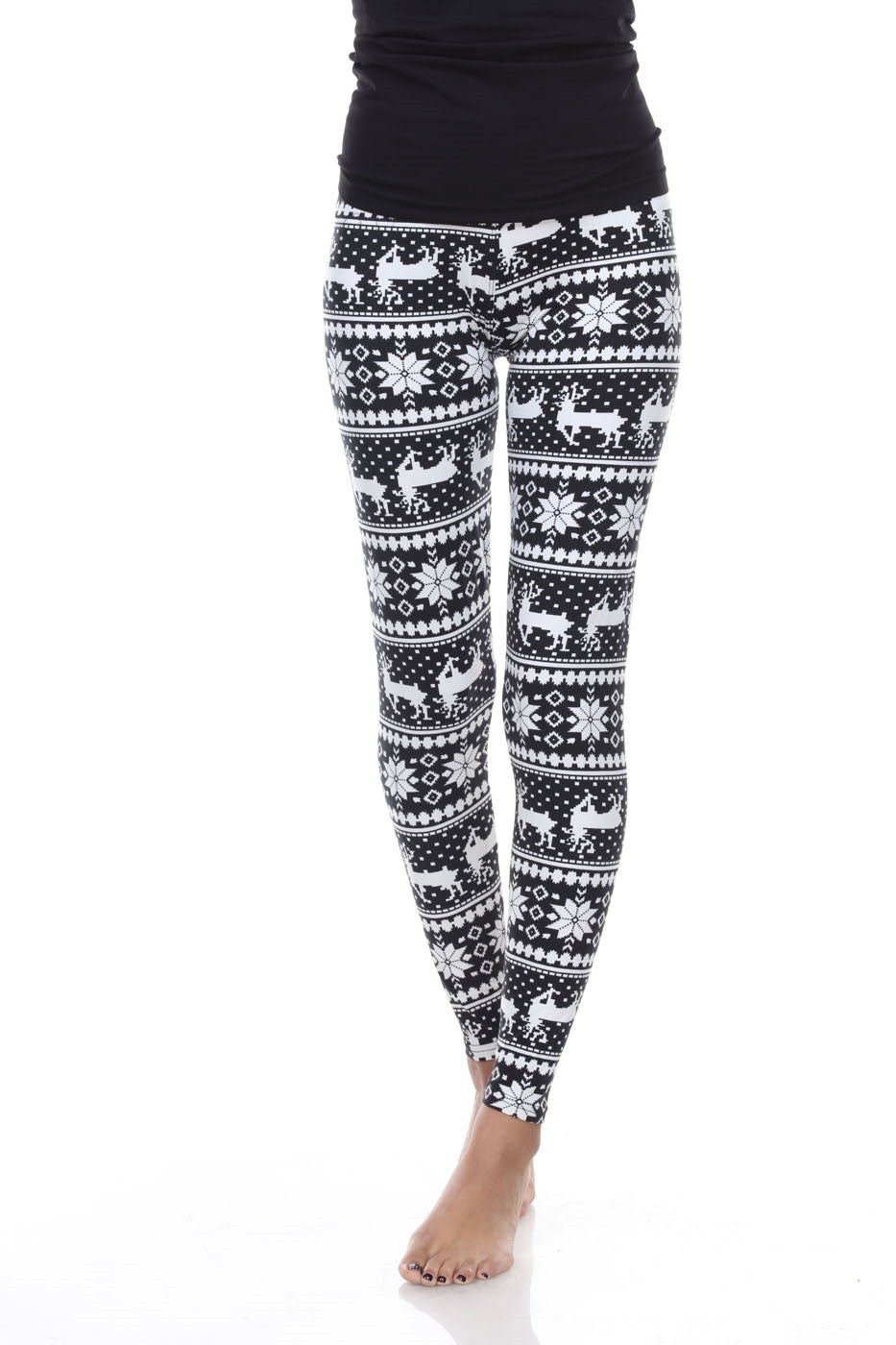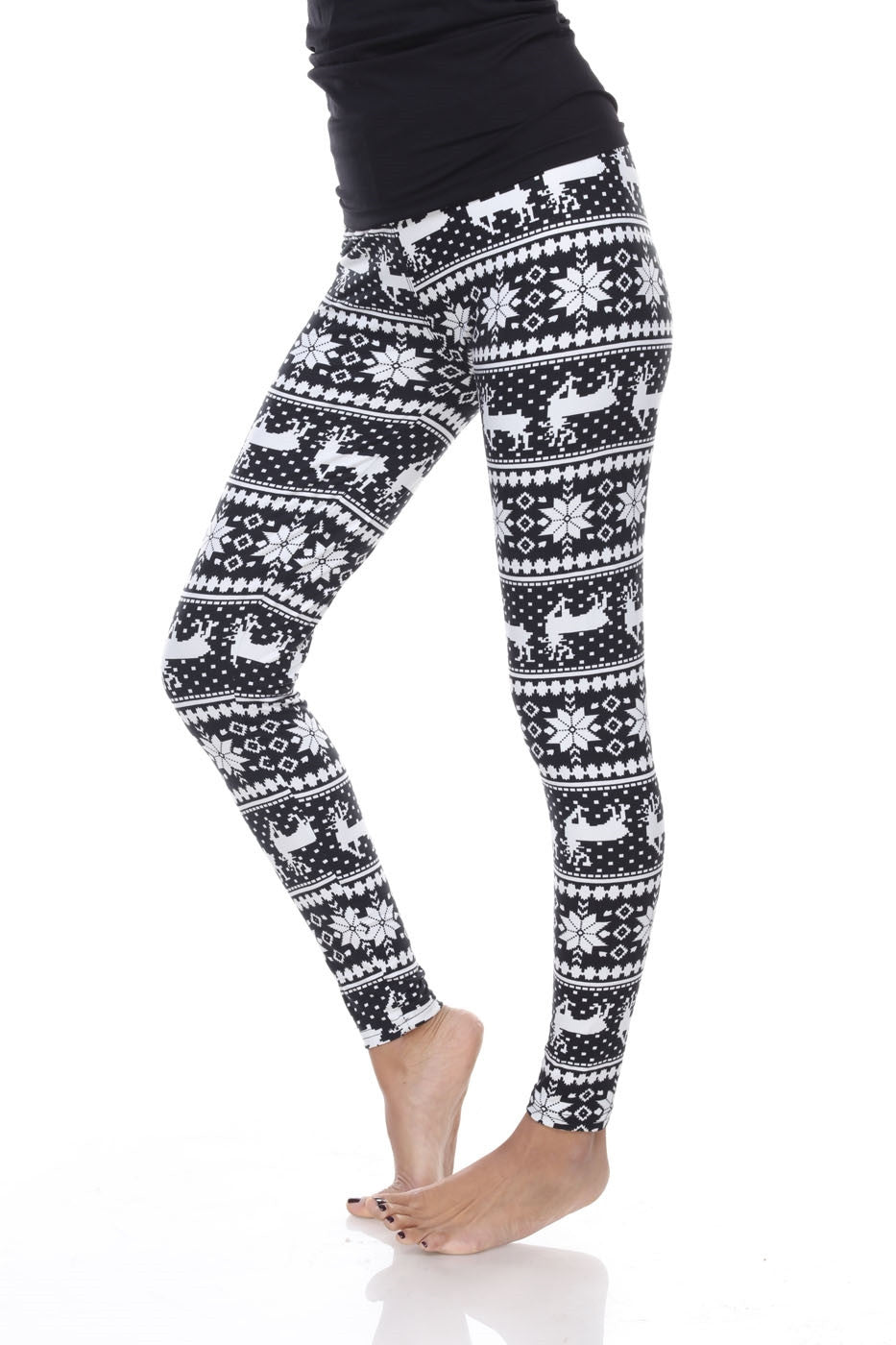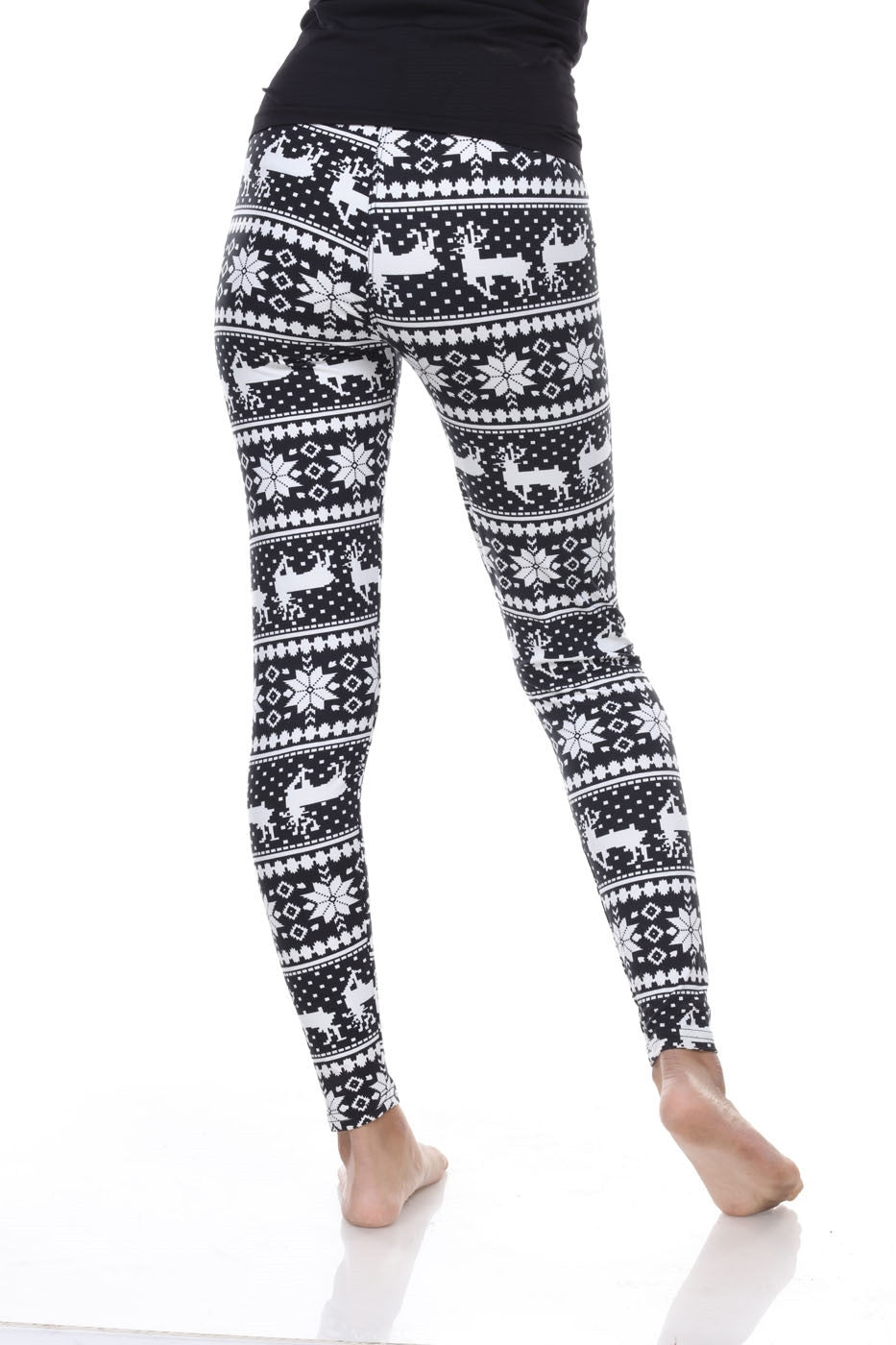 'Deer Valley' Print Leggings
Plan your February ski trip now and head over to Park City, Utah to Deer Valley Ski Resort and avoid the snowboarders. With it's upscale ambience, these classic black and white fair isle print leggings are the perfect base for your suitcase!  These pants feature a combination deer and snowflake motifs print allowing you to mix and match your favorite sporty ski colors. Averaging 300 inches of snow per season, we know these 'Deer Valley' leggings will keep you in style when you're ready to get off the slopes and into the cabin! 
One Size Fits Most.

Available in Black and White Print.

92% Cotton and 8% Spandex.

Wash in Cold Water on Gentle Cycle.

Do Not Bleach.

Tumble Dry Low.

Imported.

Estimated delivery 2-4 business days.