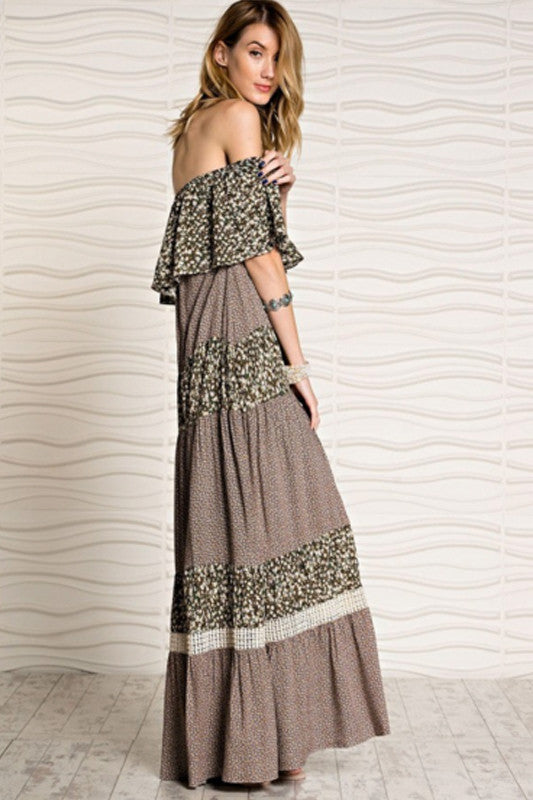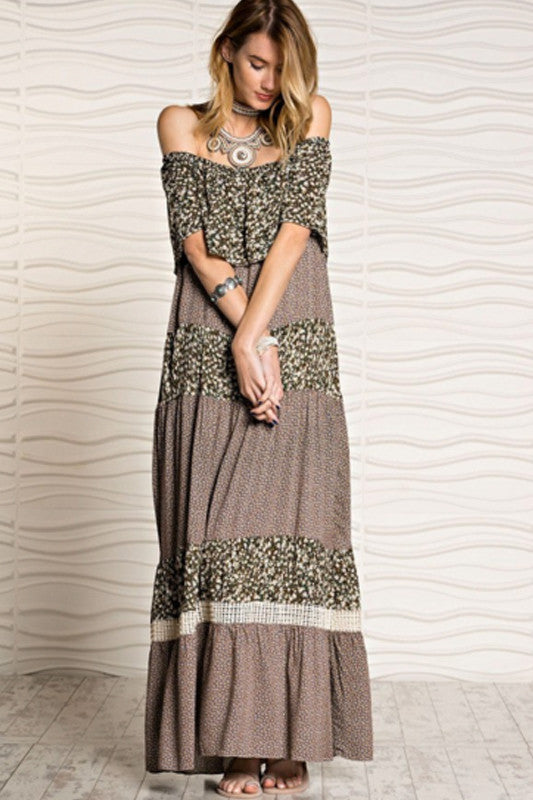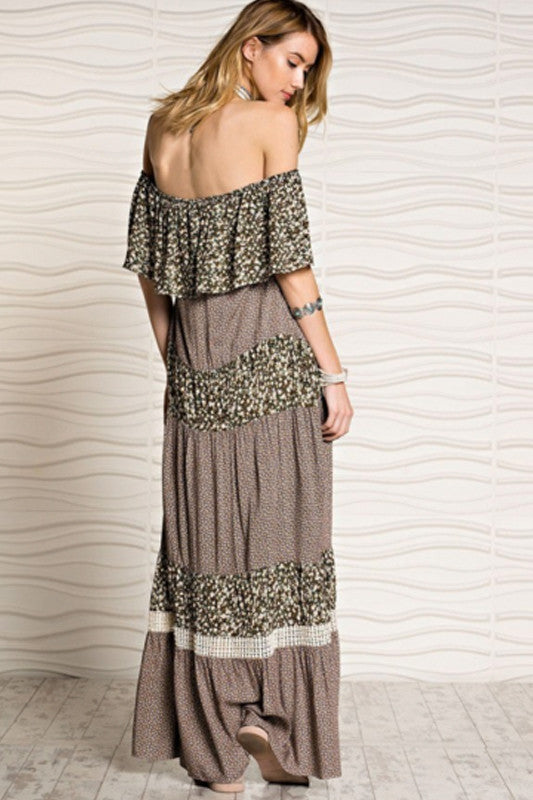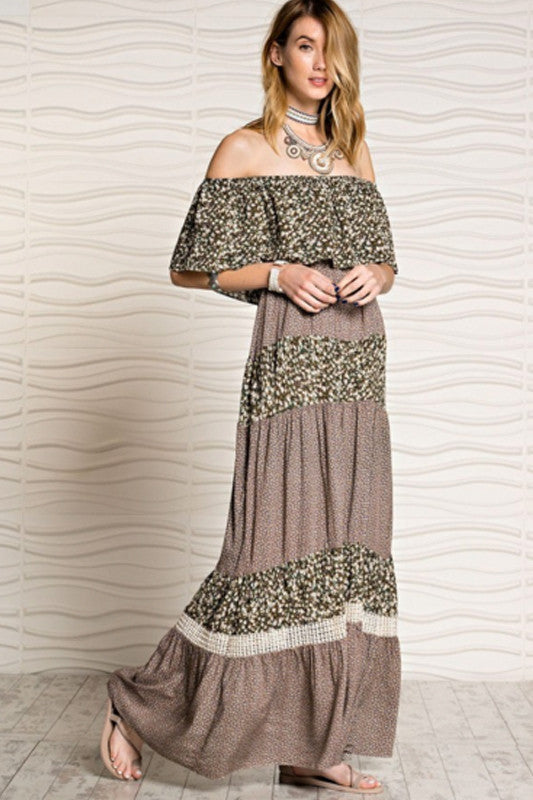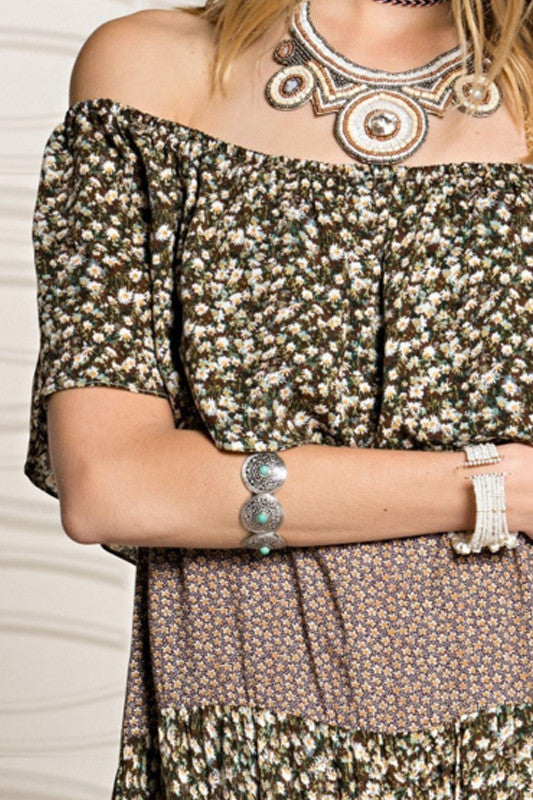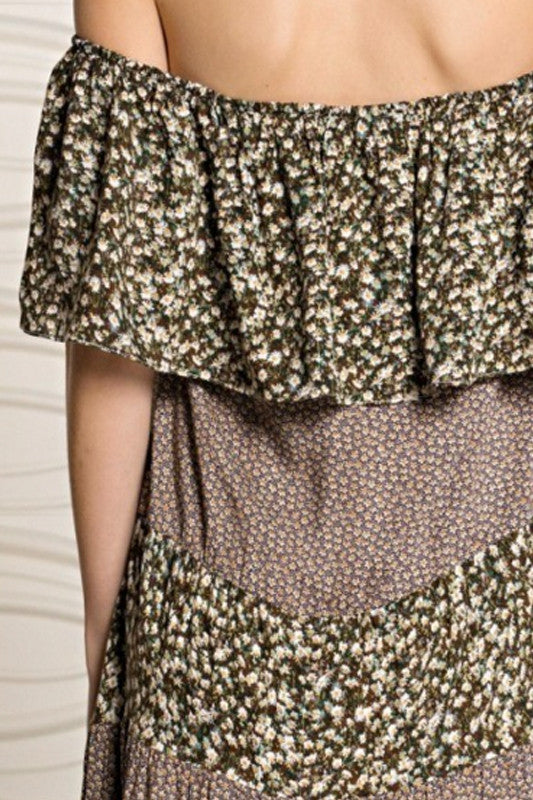 'True Romance' Dress
Ditch the heels and get back to being in love like the first day you met that special someone. Whether its a walk in the park, watching the sunset together or seeing your favorite band together, true romance is all about the smallest things. Enjoy those moments again in this strapless off-the-shoulder flounce maxi dress. In two contrasting floral prints you'll feel pretty and relaxed whatever you do in this boho loose fitting dress.
Item runs large, we recommend to order a size smaller than your usual size or follow our size specs below:
Small = size 10-12
Medium = size 12-14
Large = size 14-16
Only 3 left!
Available in coco.

100% rayon. 

Sizes runs large (US 10-16).

Woven with crochet detail.

Fully lined.

By Easel.

Estimated delivery 2-4 business days.