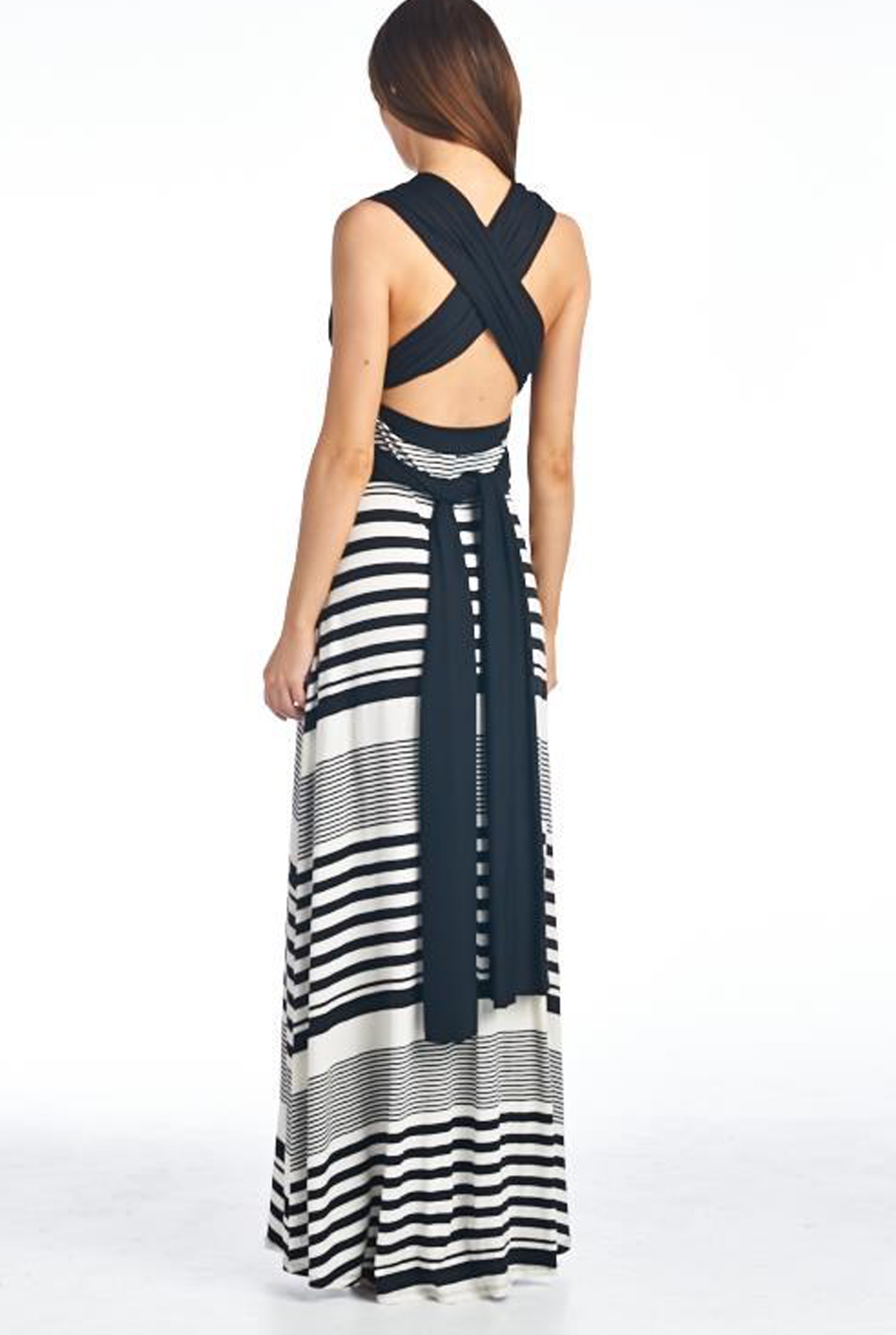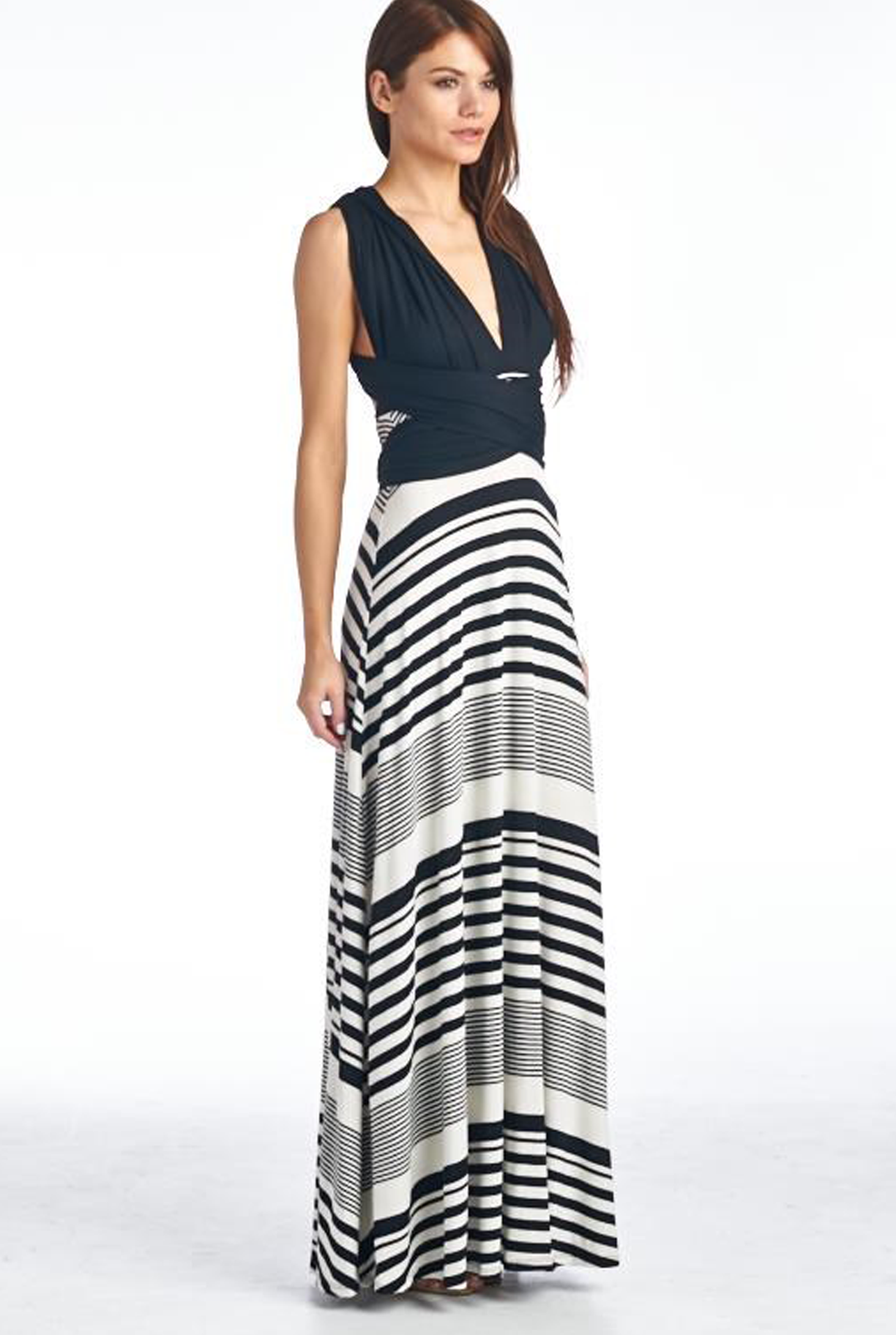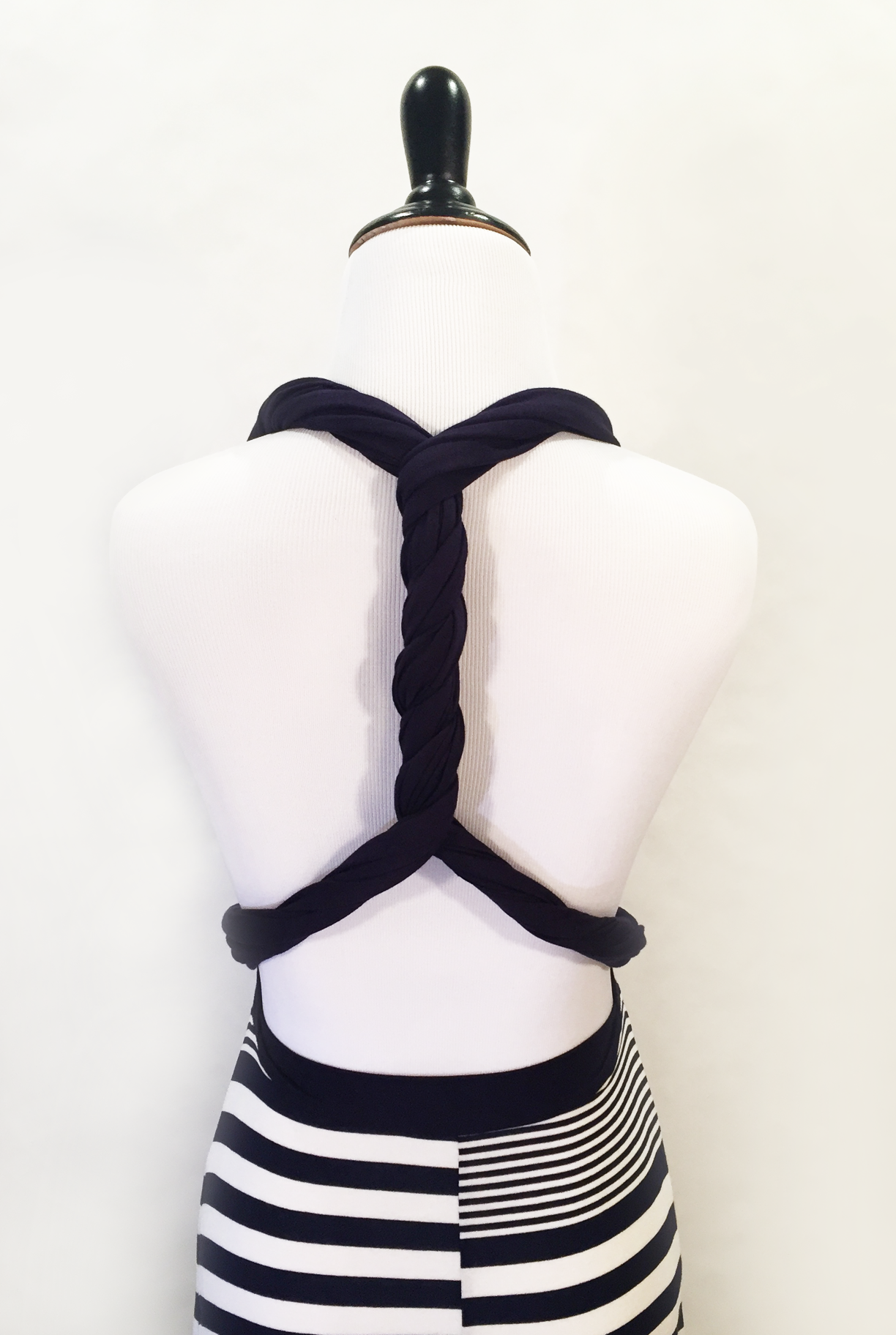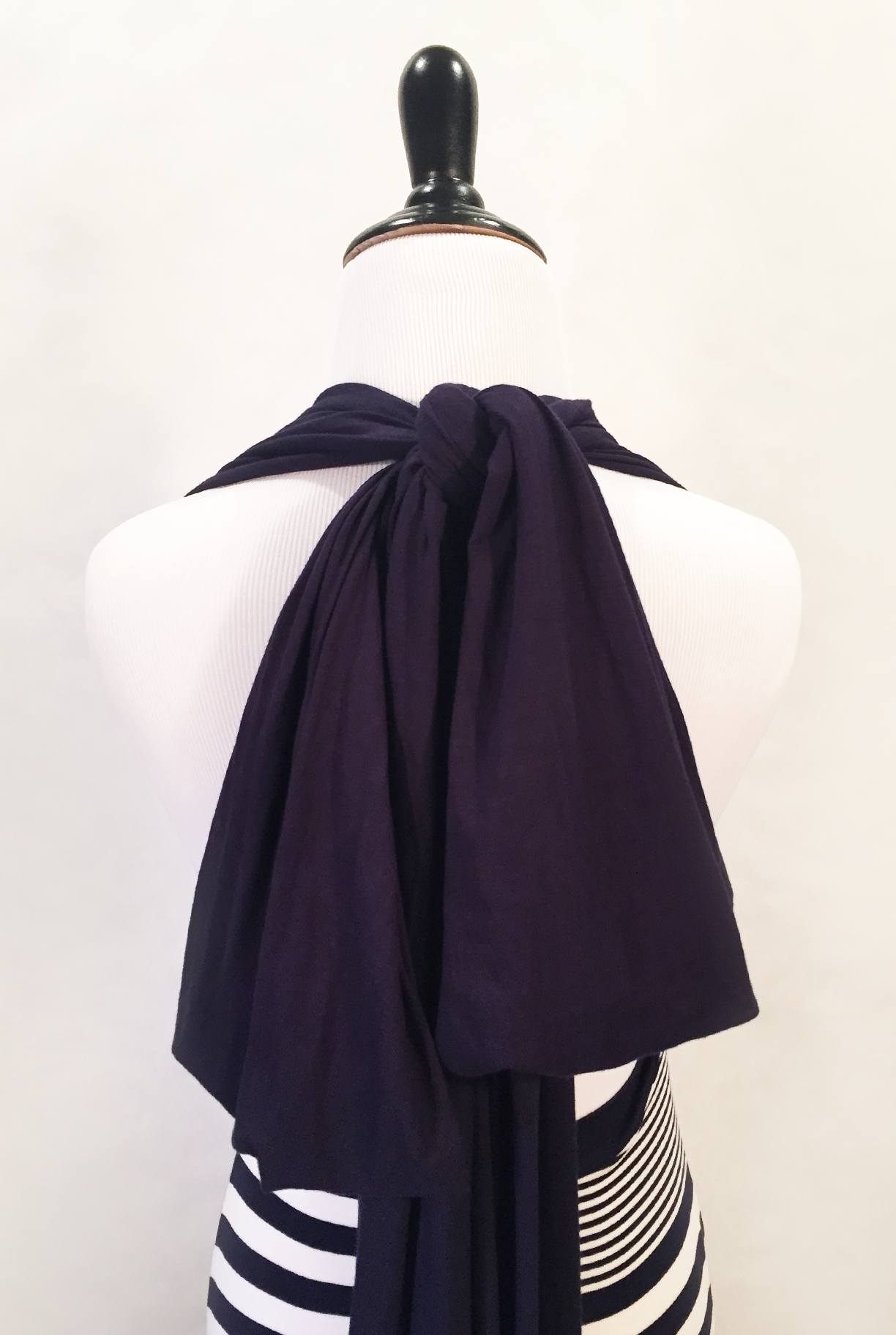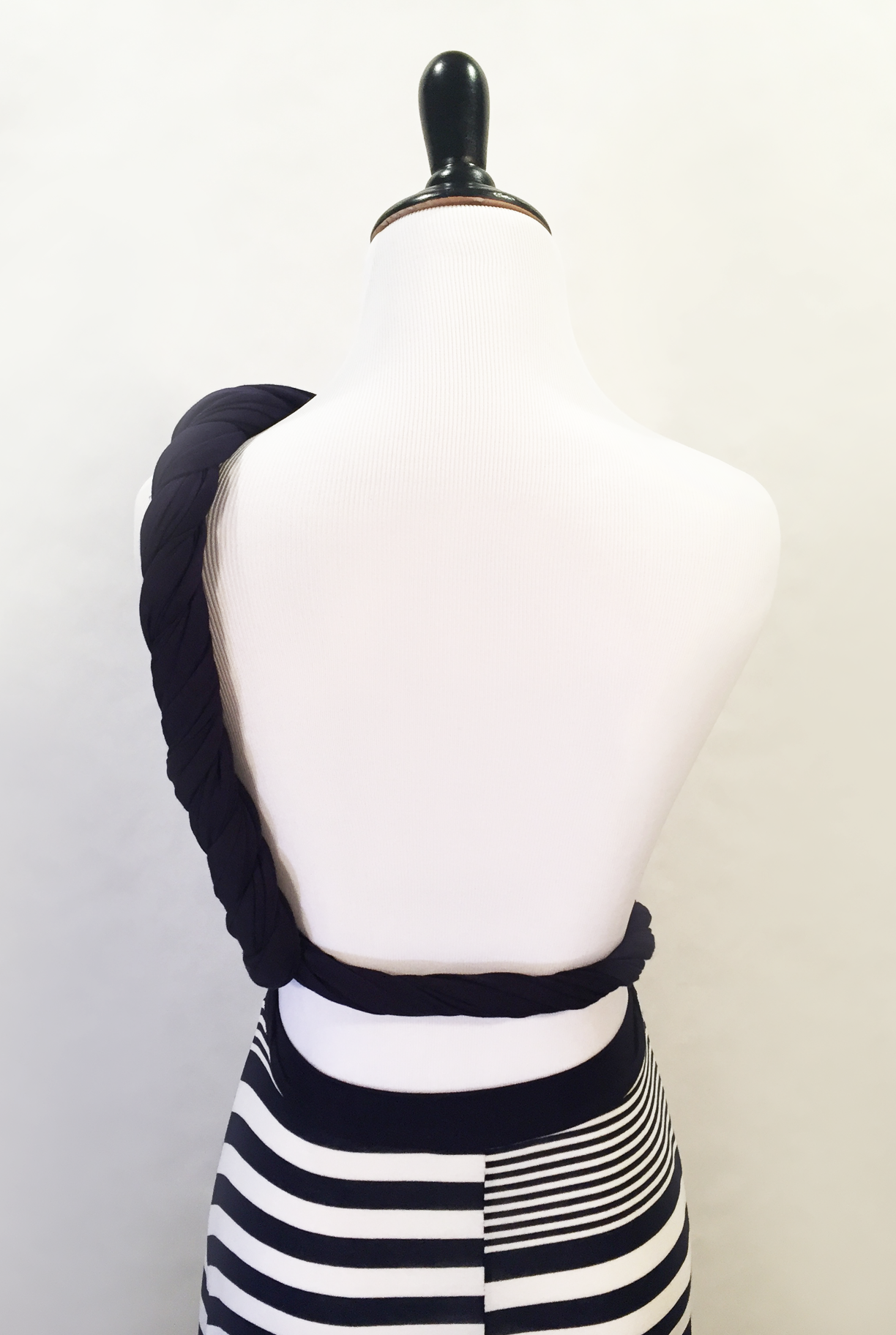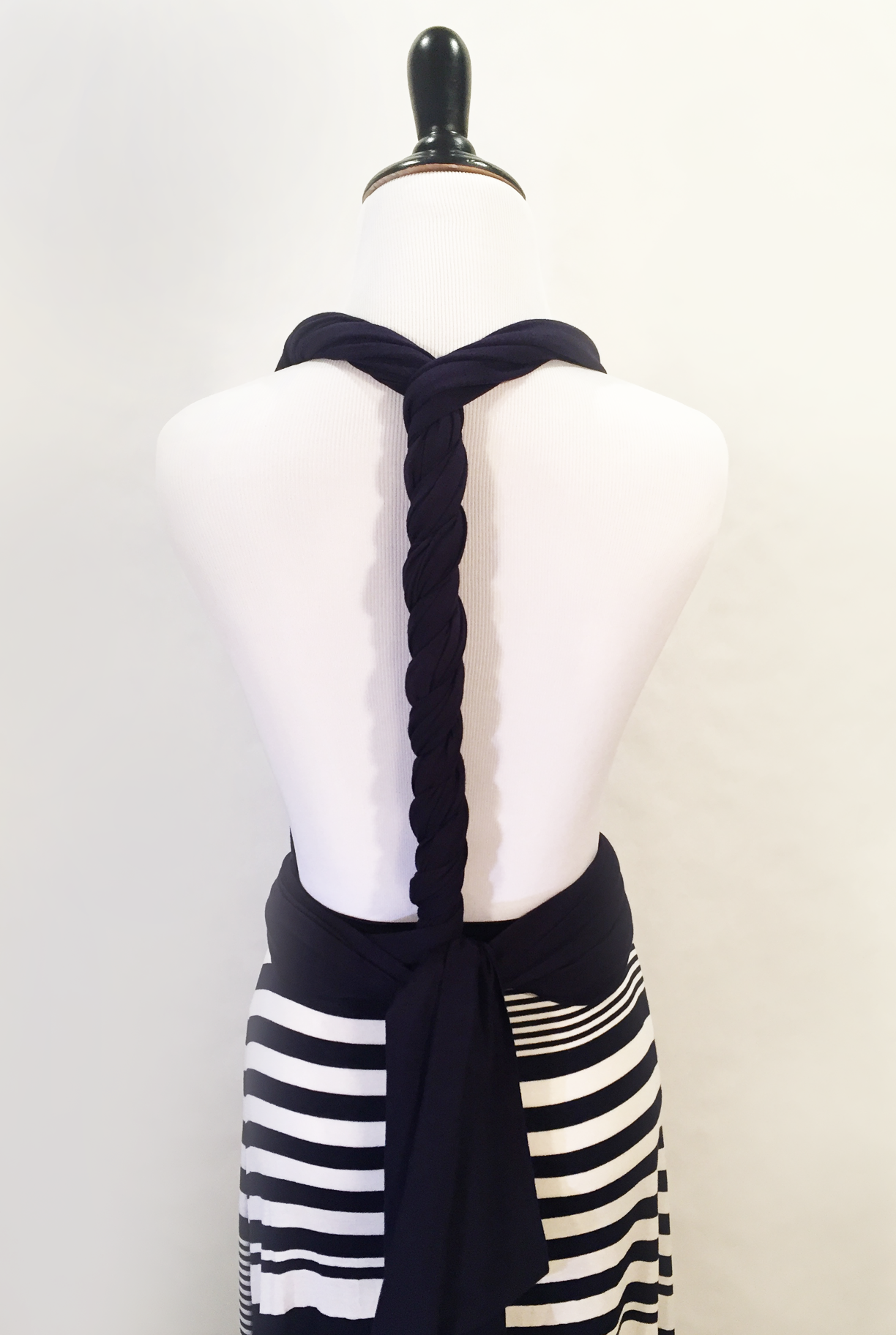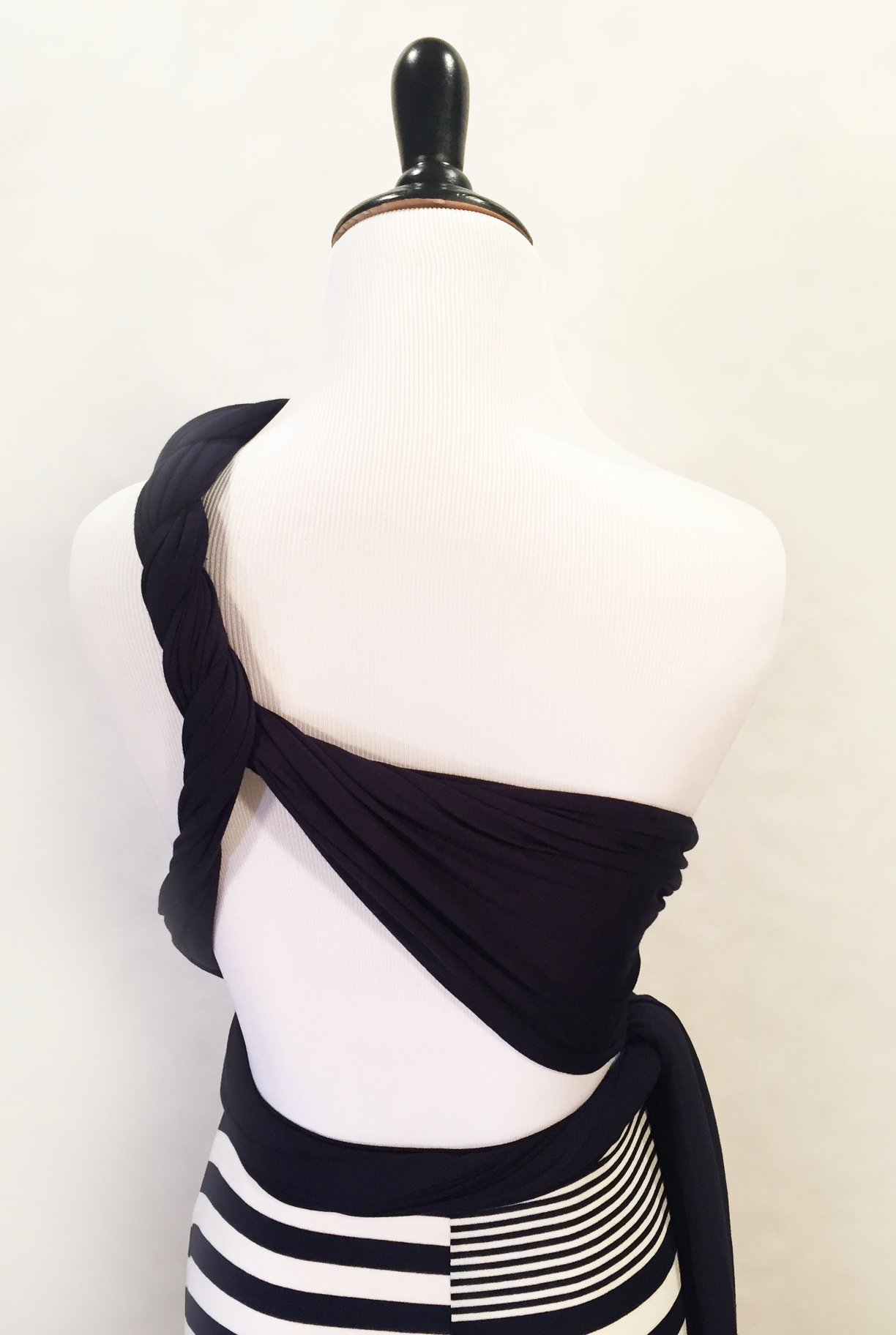 REBORN 'Unstoppable' Dress
When you have a taste for fashion and know what works for your body type, there is no stopping you in this 'unstoppable' dress. With more than 25 different ways to style the upper bodice, you'll never be bored again with your wardrobe choices! This dress features two extra long fabric straps that sprout from the waistline. These can be tied, twisted, turned and wrapped in a variety ways to produce the desired look you're going for. The super soft fabric drapes beautifully and features a striped two tone navy maxi skirt. 
Only 3 left!
Available in navy stripe.

95% rayon and 5% spandex.

Hand wash.

Made in the USA.

Estimated delivery 2-4 business days.