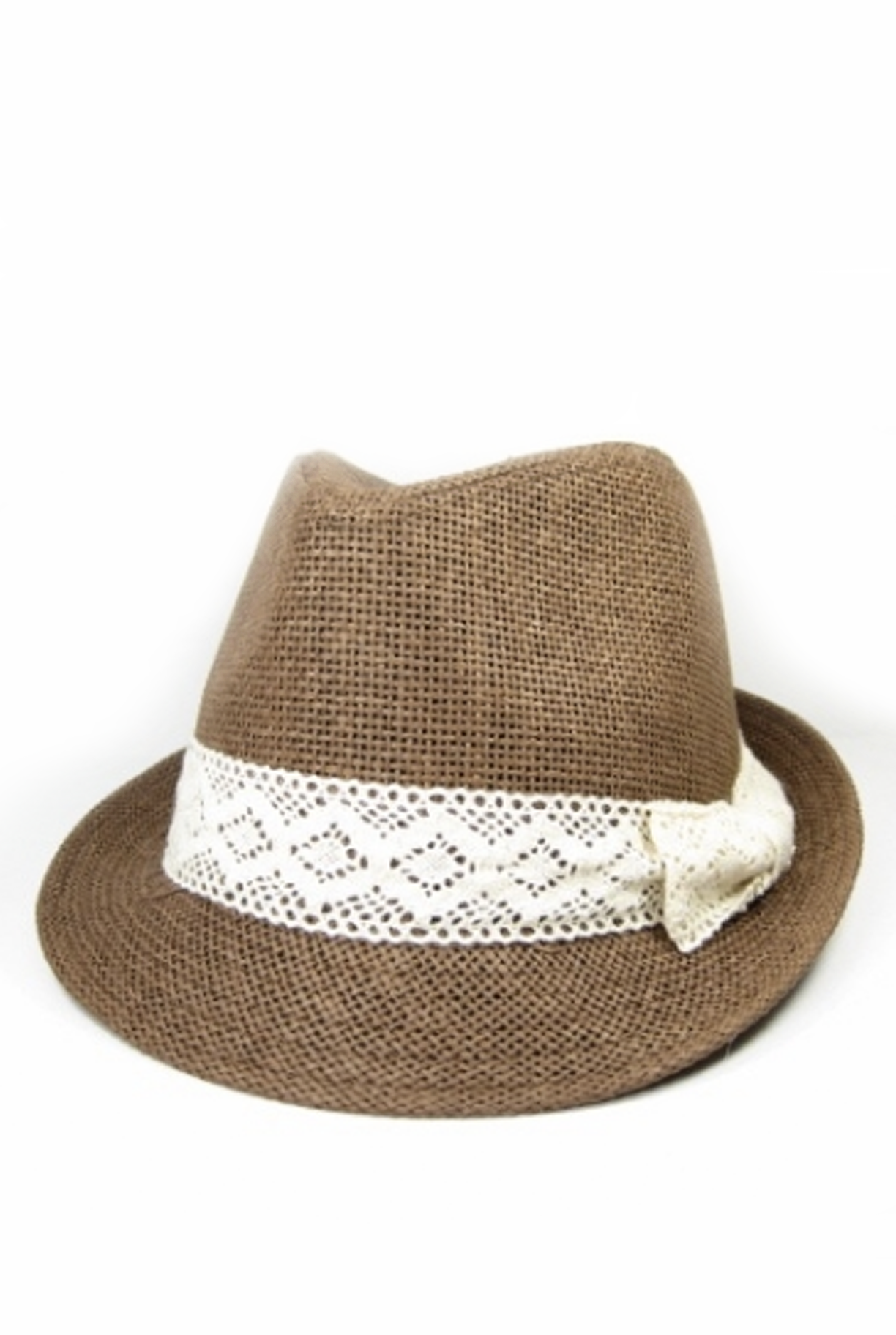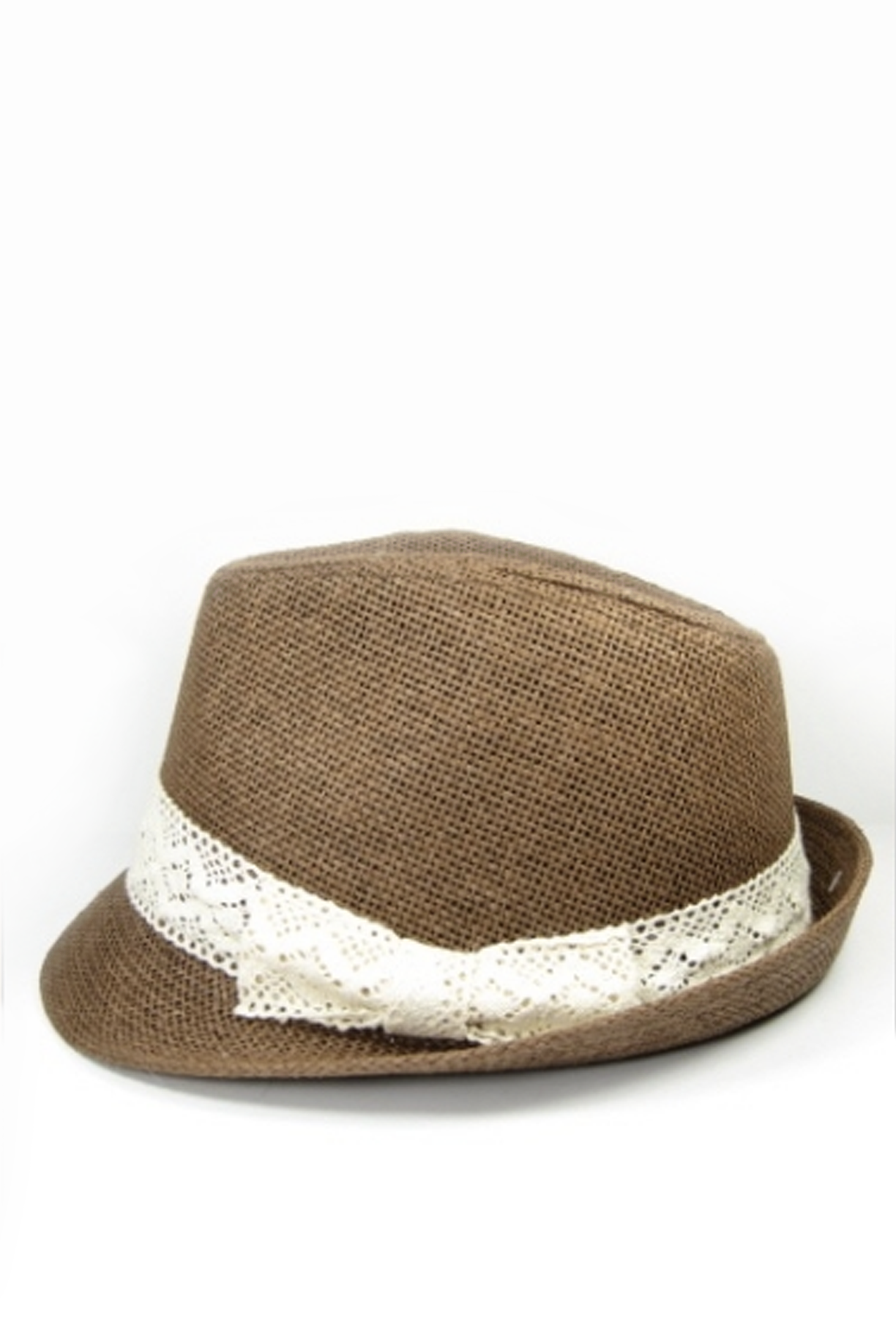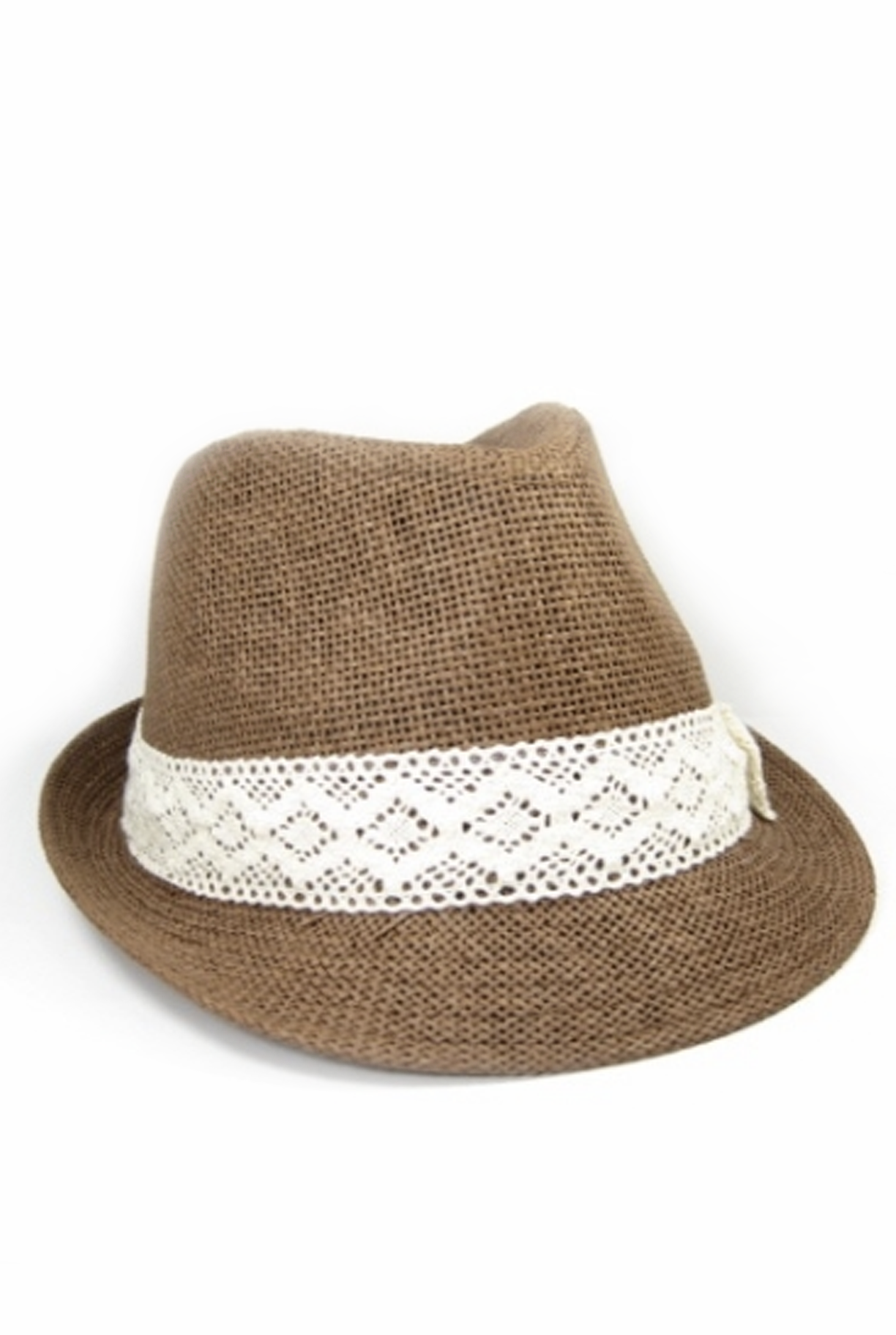 'Promises Promises' Fedora
A solid colored fedora that features a very pretty off-white crochet band with a bow. This sexy brown textured hat has a small brim with the same edge trim. Pair this with a pretty neutral colored dress and some espadrilles and head down to the market on a Saturday morning. 
Only 2 left!
Available in brown.

Approx. 7" diameter.

Approx. 1.5" brim.

One size fits.

Imported.

Estimated delivery 2-4 business days.