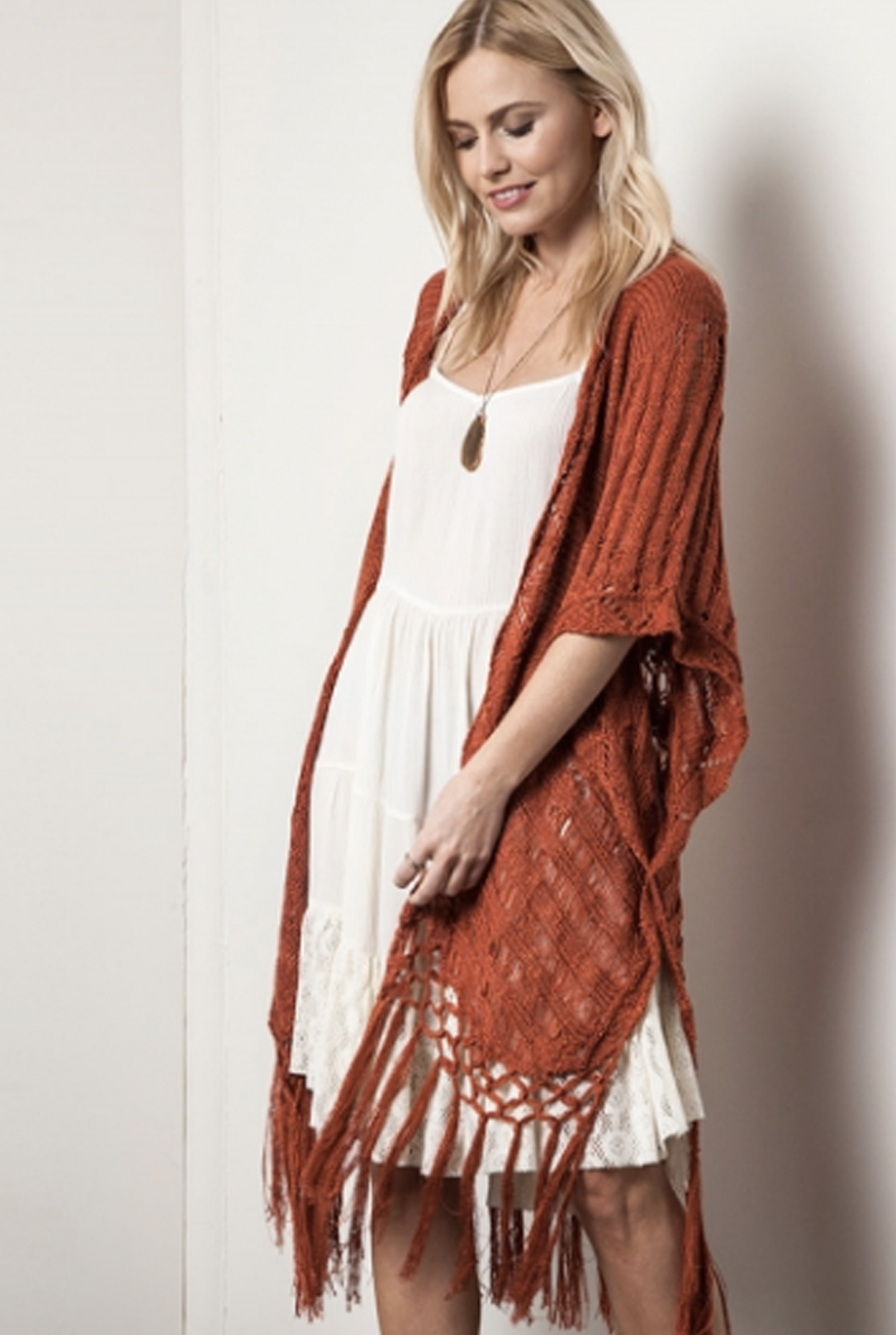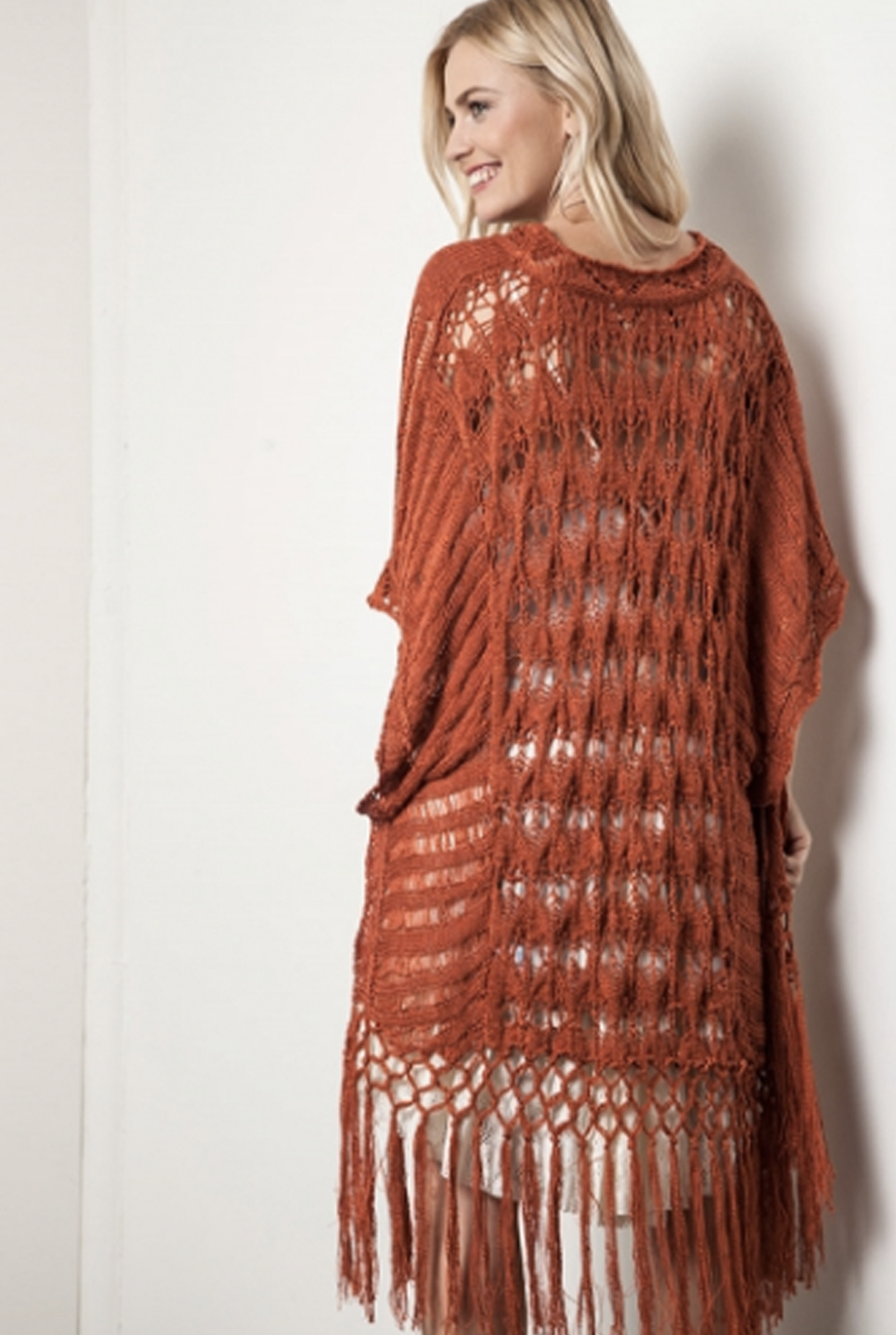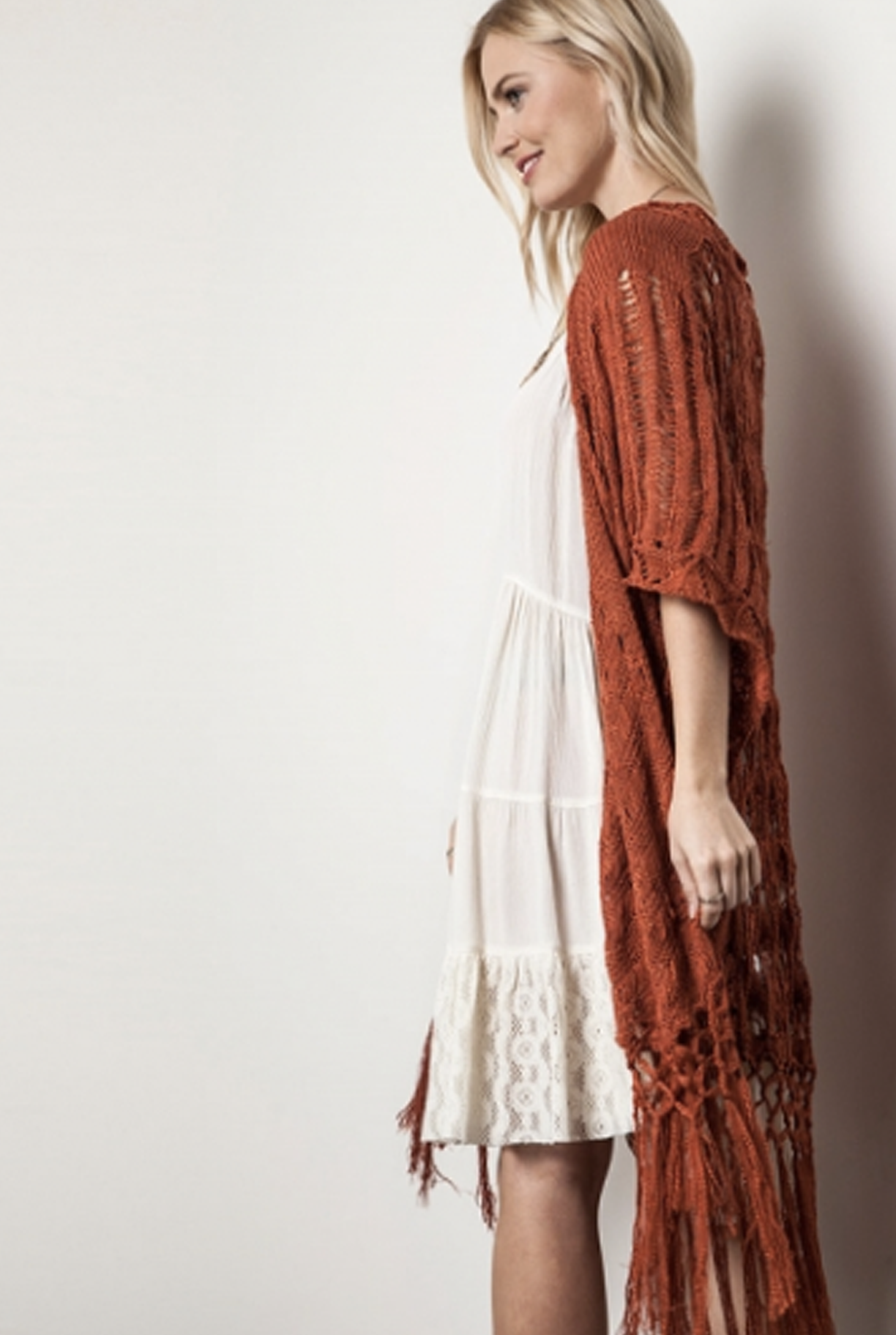 'Scape Goat' Cardigan
Don't be the 'scape goat' for your friends this season, but definitely use this crochet fringe cardigan to cause some drama! In a stunning burnt orange shade, the elbow length sleeve is great for layering over a dress for an extra layer without bulking your style down.
Available in burnt orange
Imported
Please allow 2-4 business days for delivery
Only 1 Left!