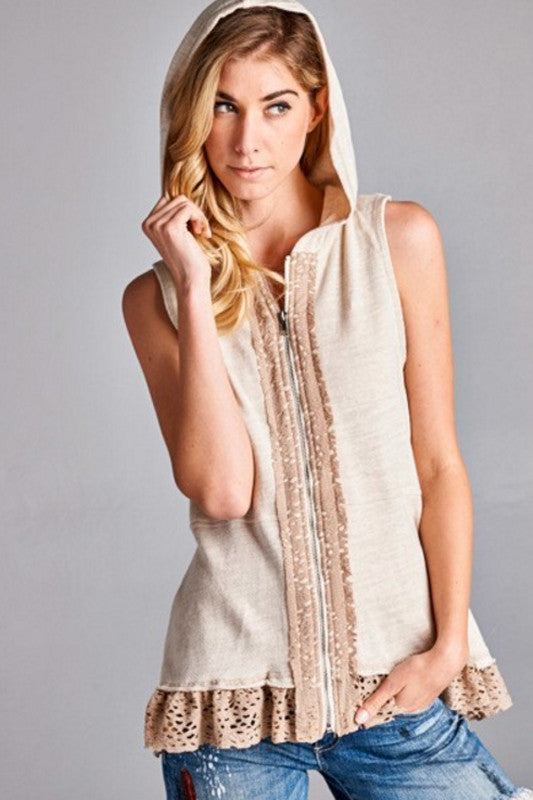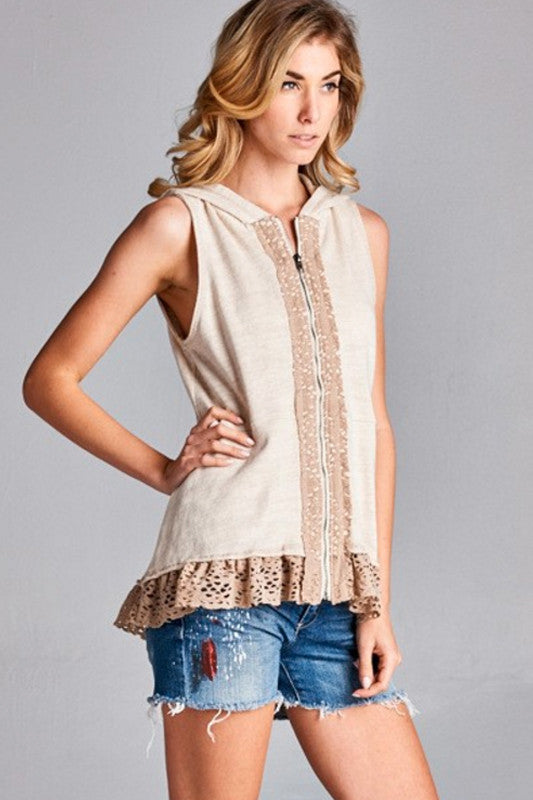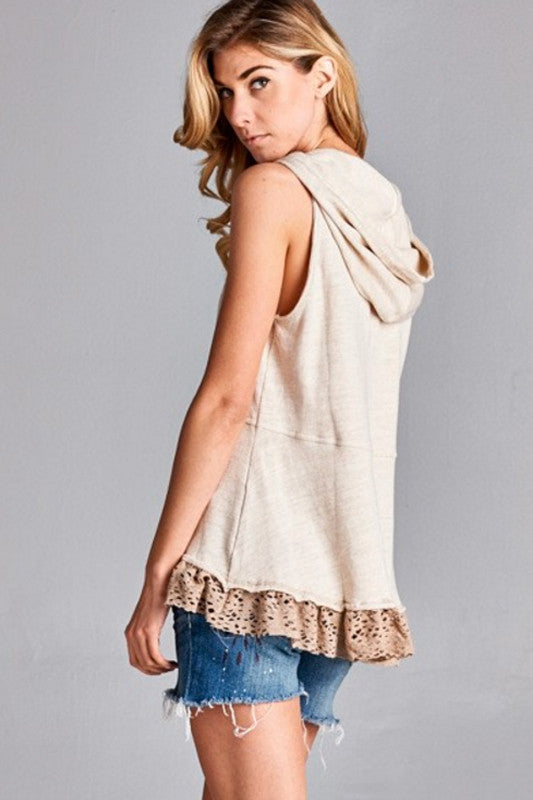 'Summer Loving' Vest - Tan
This casual and cute knit sleeveless jacket has a front exposed zipper. The light oatmeal vest features a hoodie and a contrasting tan lace trim hem. Wear it over a long sleeve tee with some shorts and booties when its cooler outside or just with some denim shorts in the summer.
Only 2 left!
Available in Tan.

By Oddi.

Estimated delivery 2-4 business days.