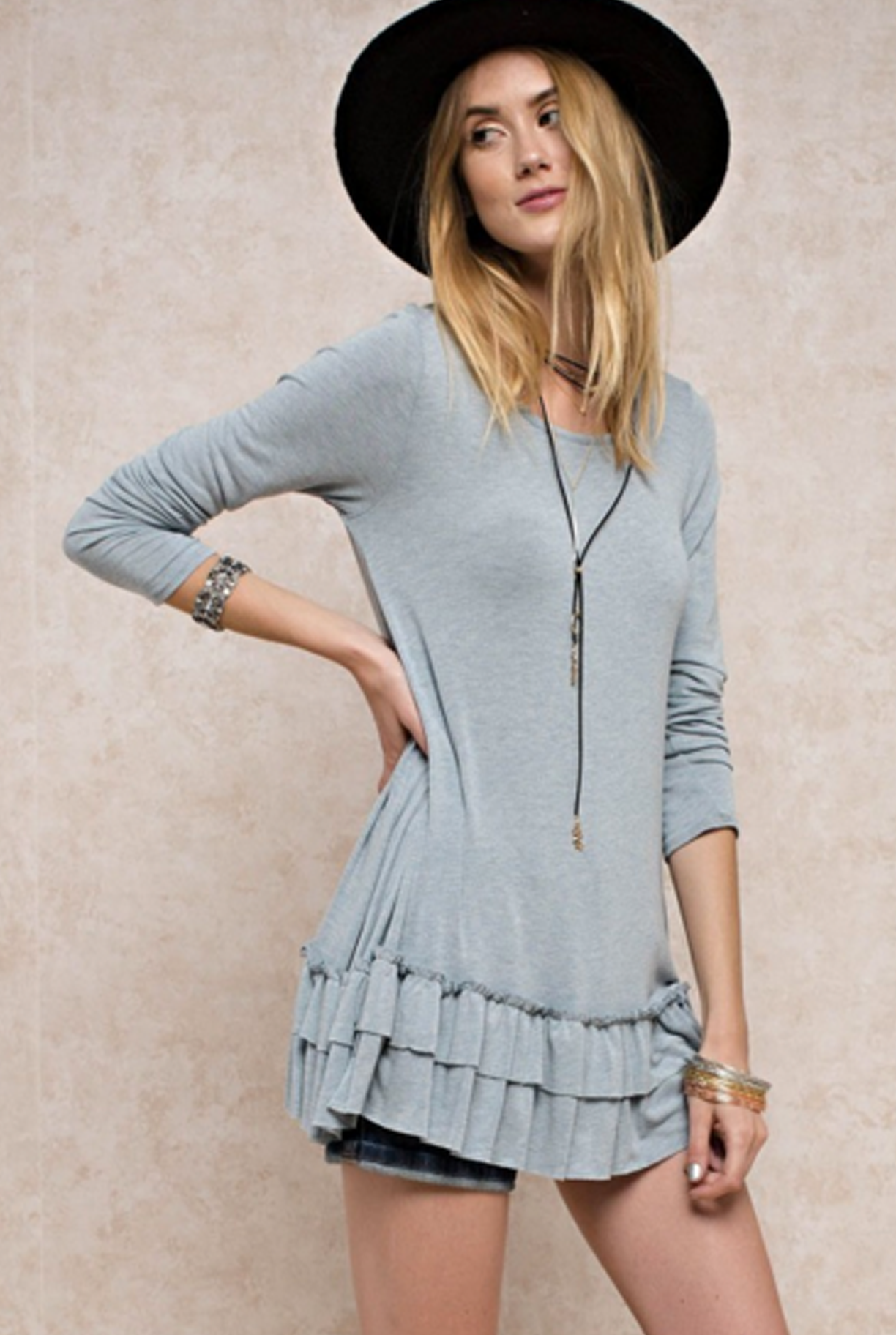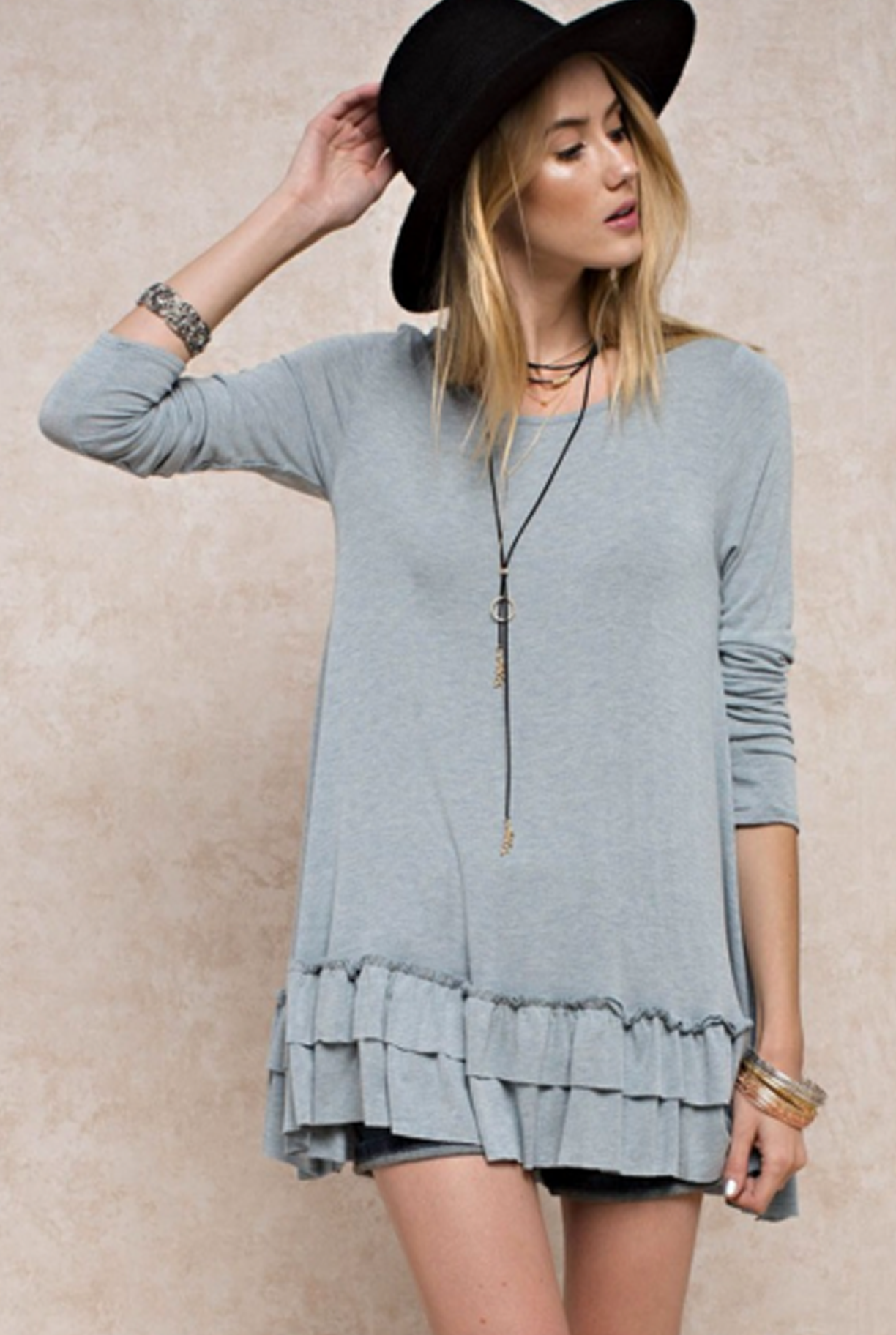 'Far & Away' Top - Navy Blue
Take me away, far, far and away in this top... this weekend! A beautiful long sleeve, round neck tunic with a two tier ruffle. An easy layer piece for the fall or wear it with nothing but some socks on a lazy Sunday afternoon.  This soft and dreamy piece is sure to feel great on no matter what your day entails. 
Item runs large, we recommend to order a size smaller than your usual size or follow our size specs below:
Small = size 10-12
Medium = size 12-14
Large = size 14-16
Only 3 left!
Available in navy blue.

83% rayon, 9% polyester and 8% spandex. 

Made in the USA.

By Easel.

Estimated delivery 2-4 business days.