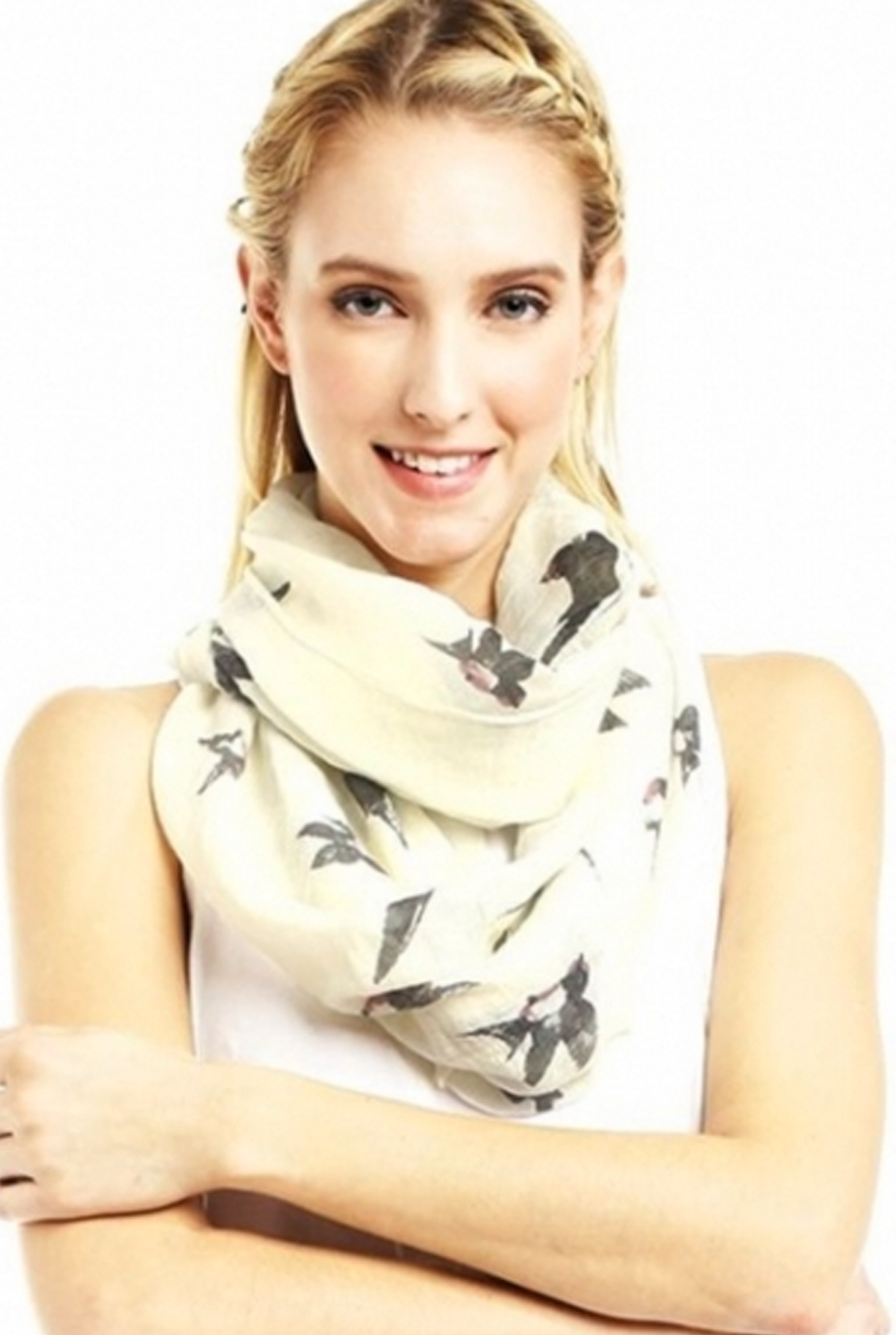 'Sing Me A Song' Scarf
Sing for joy, sing for love or just sing me a song! You'll be singing just wearing this pretty scarf this season. This ivory infinity scarf features a navy blue swallow bird print. Pair it with some denim and you have a classic but chic look.
Only 1 Left!
Available in white

100% cotton.

Semi-sheer.

Imported.

By Olive & Pique.

Estimated delivery 2-4 business days.