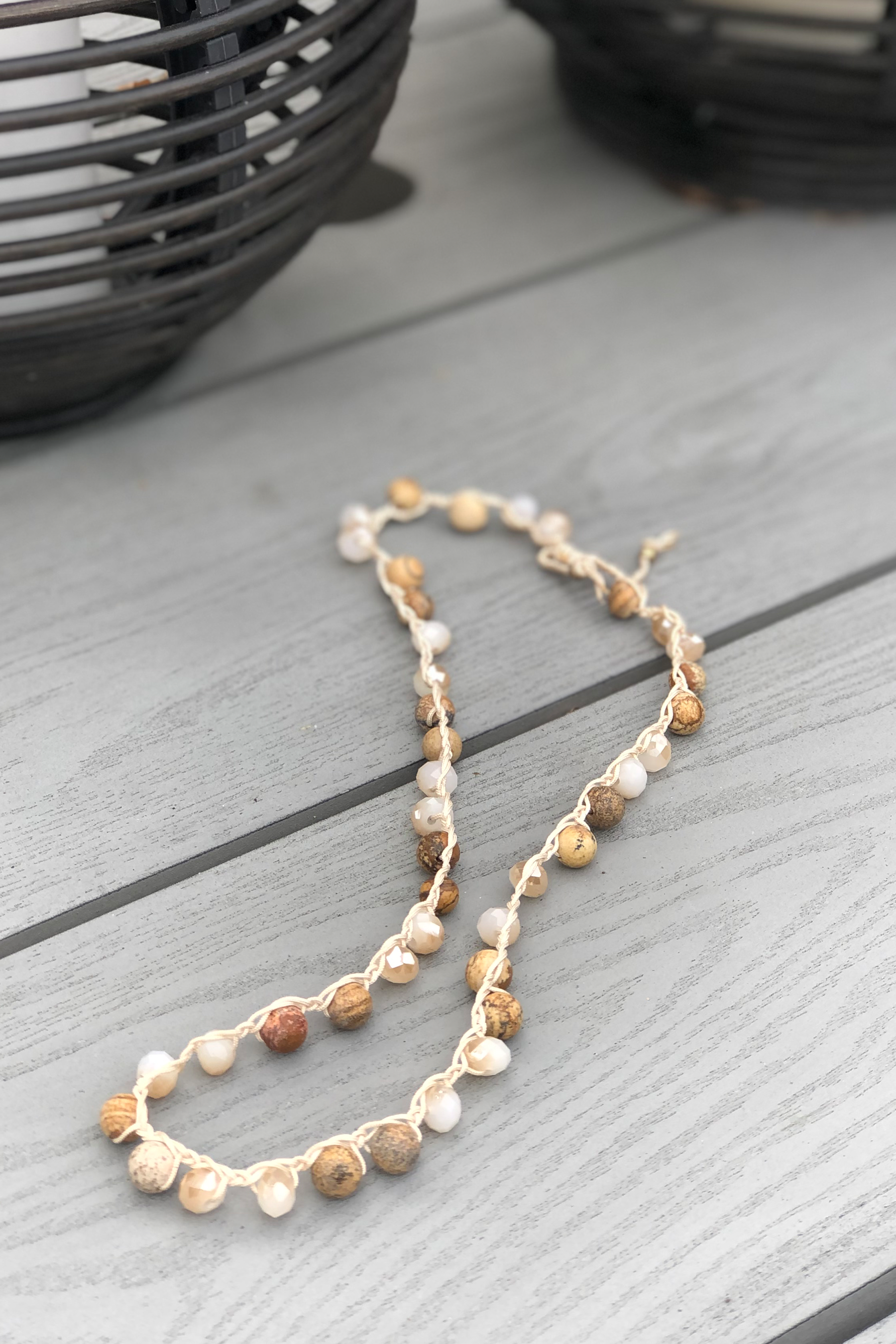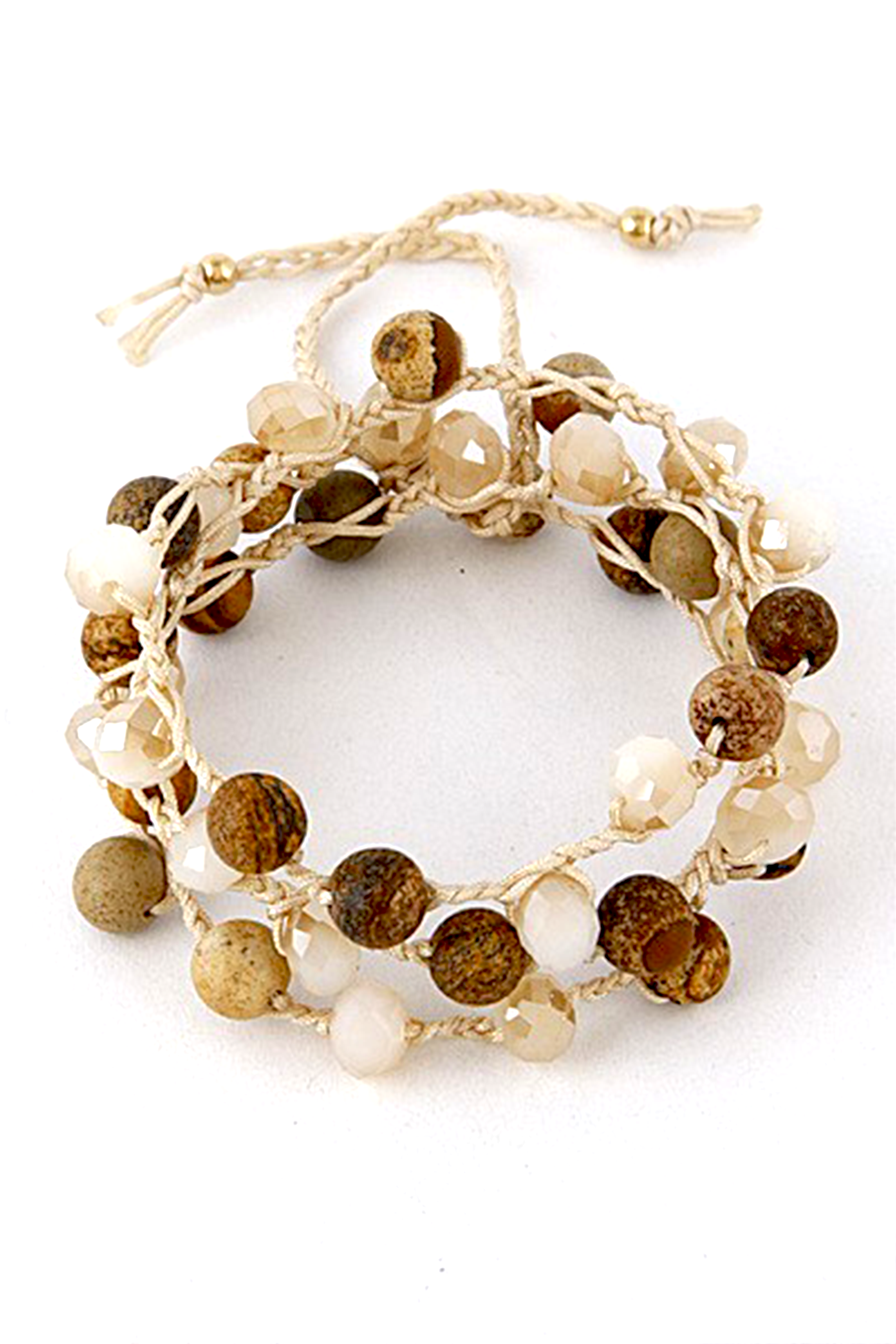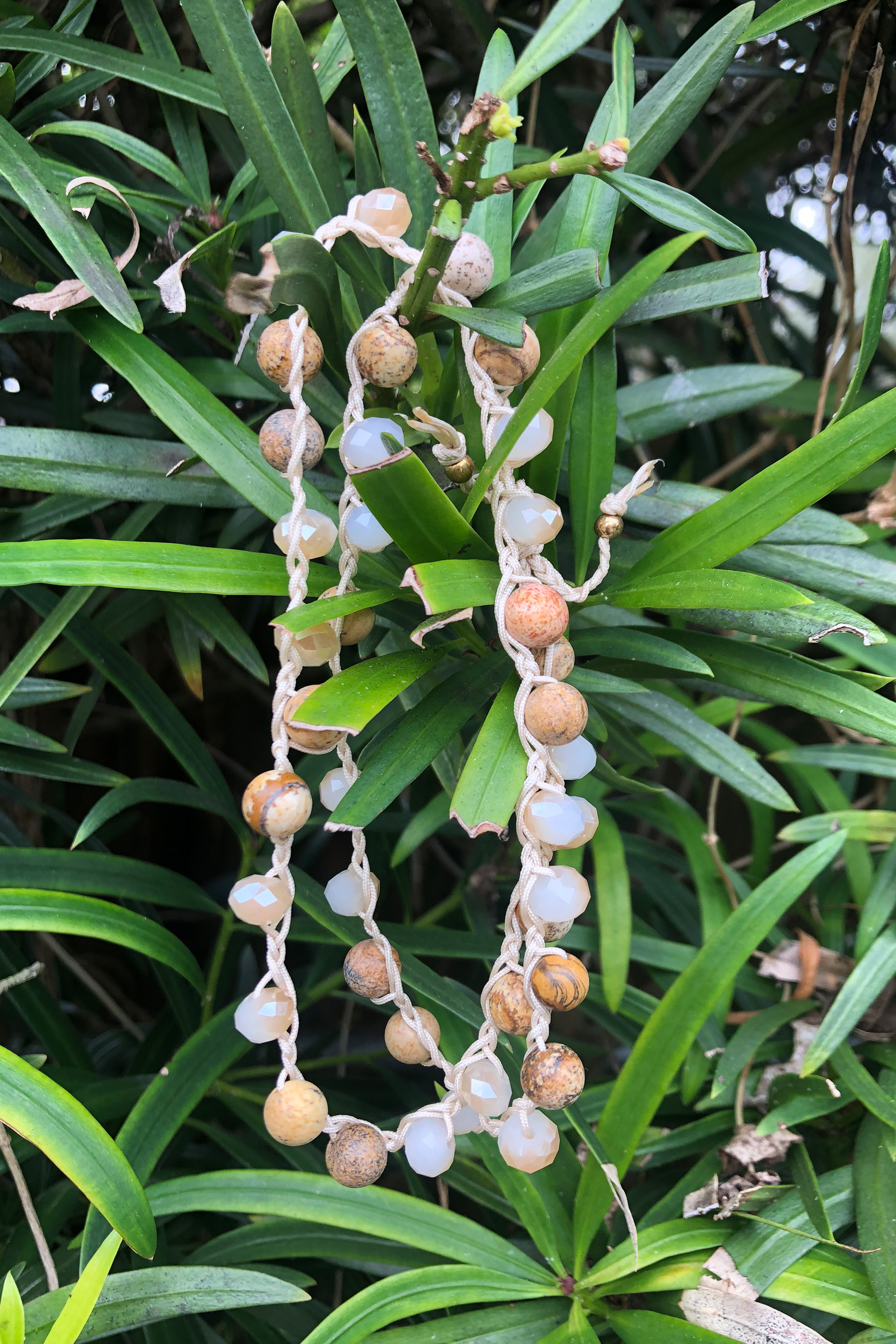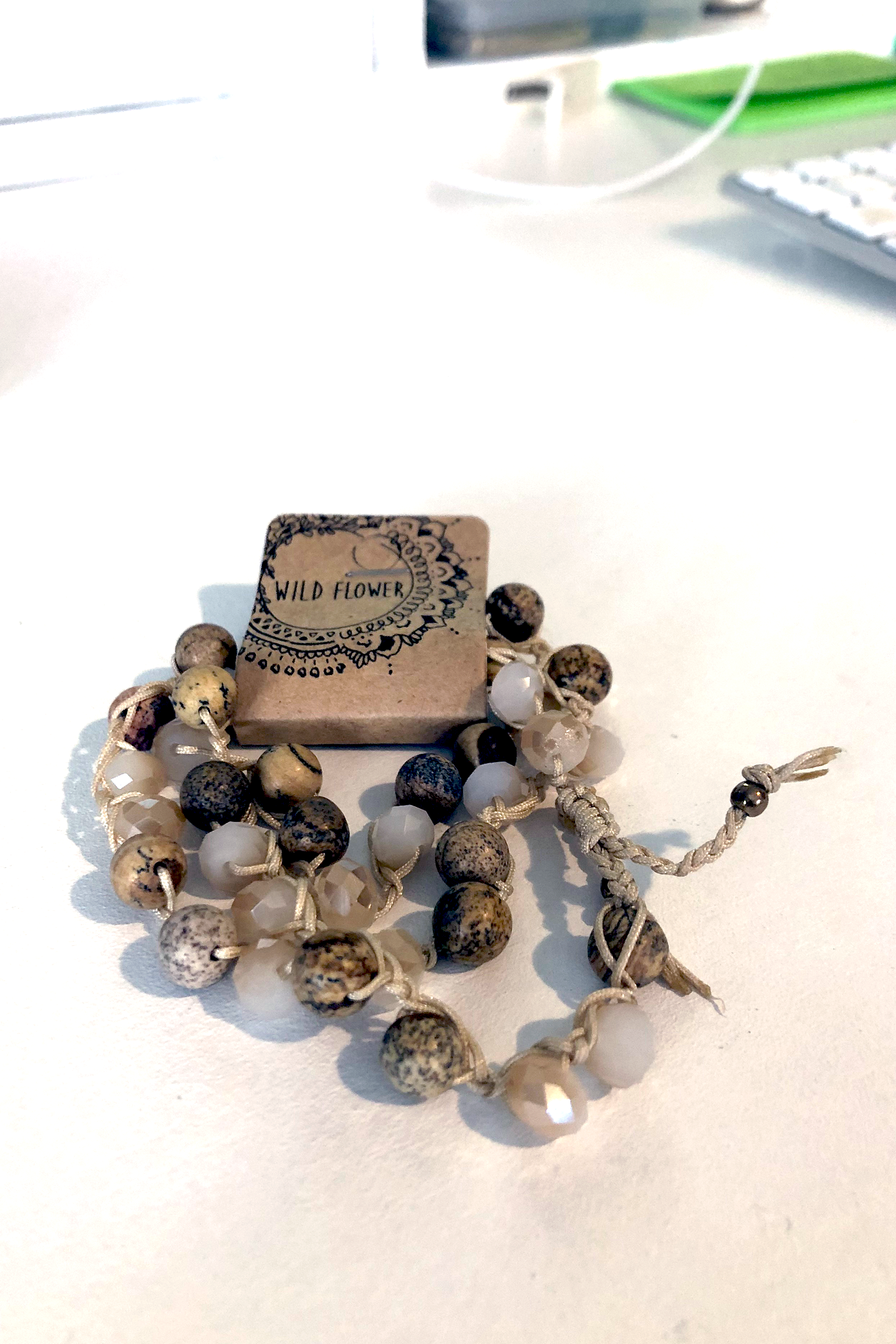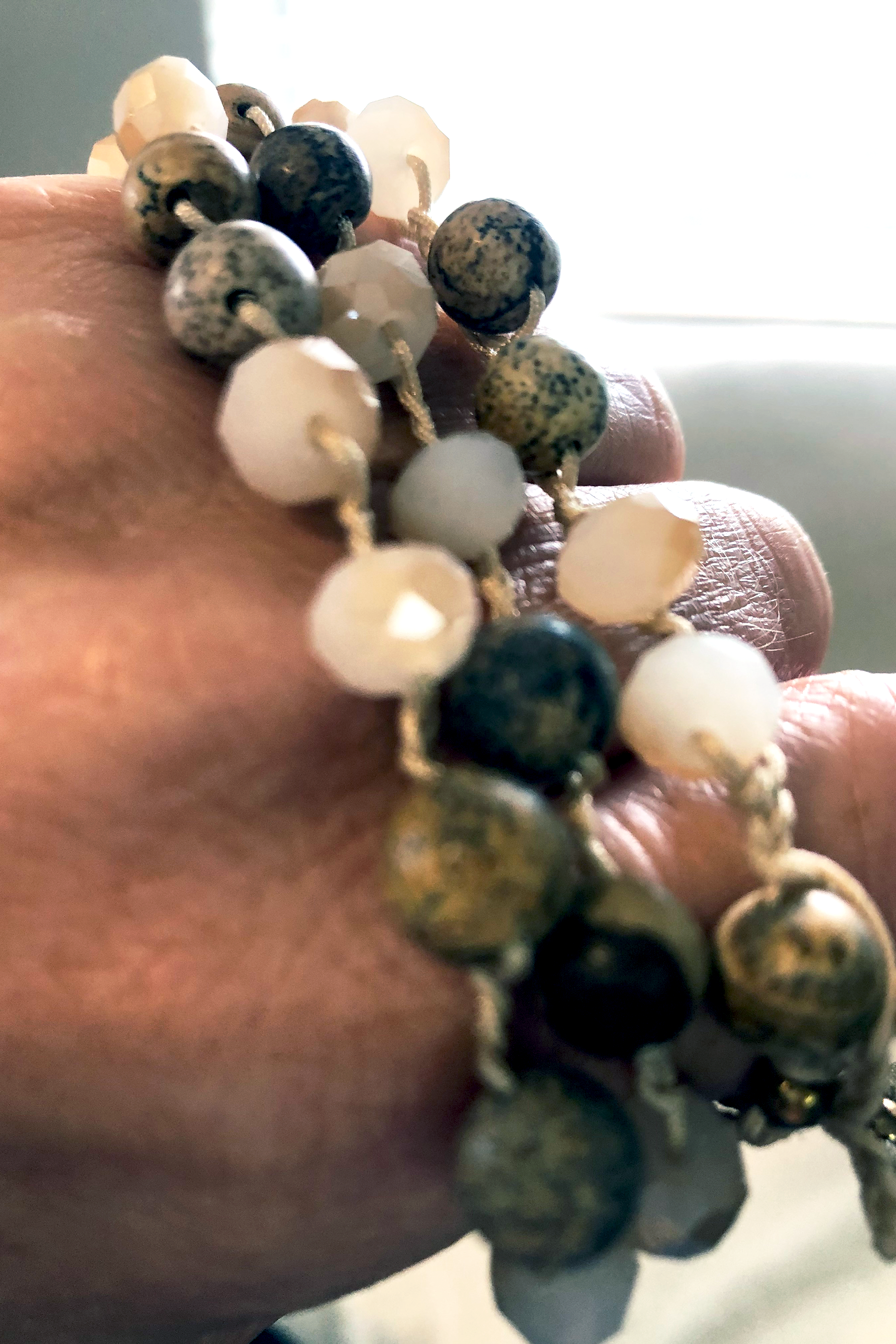 'Crystal Rock Dam' Necklace - Natural
A casual stone necklace featuring differing shades of natural, tan, taupe, brown colored stone beads on natural string. wear it around your neck or twist it and wear it as a 3-strand bracelet on your wrist.
Available in natural.
10" long.

Imported.
Please allow 10-14 days for delivery due to shipping demands for online purchases.