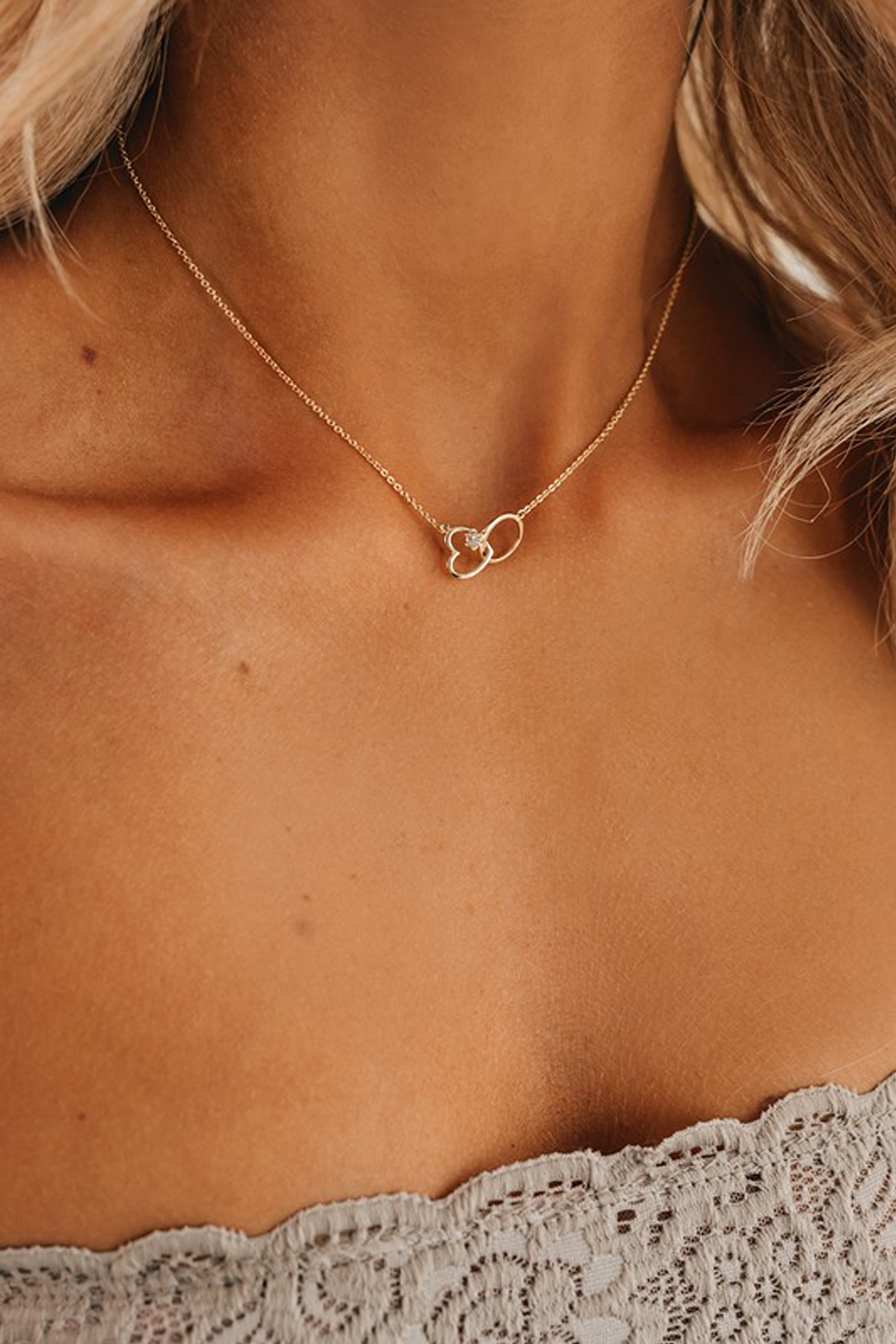 'Engaged To Love' Necklace
You will also be 'Engaged to Love' with this beautiful gold charm necklace! The delicate gold chain features a rhinestone miniature glass engagement ring linked into a heart.
15" length.

7.5" drop length.

2" extender.
One size fits all.
Brass 18K gold plated.
Partial class.
Imported.
Please allow 10-14 days for delivery due to shipping demands for online purchases.