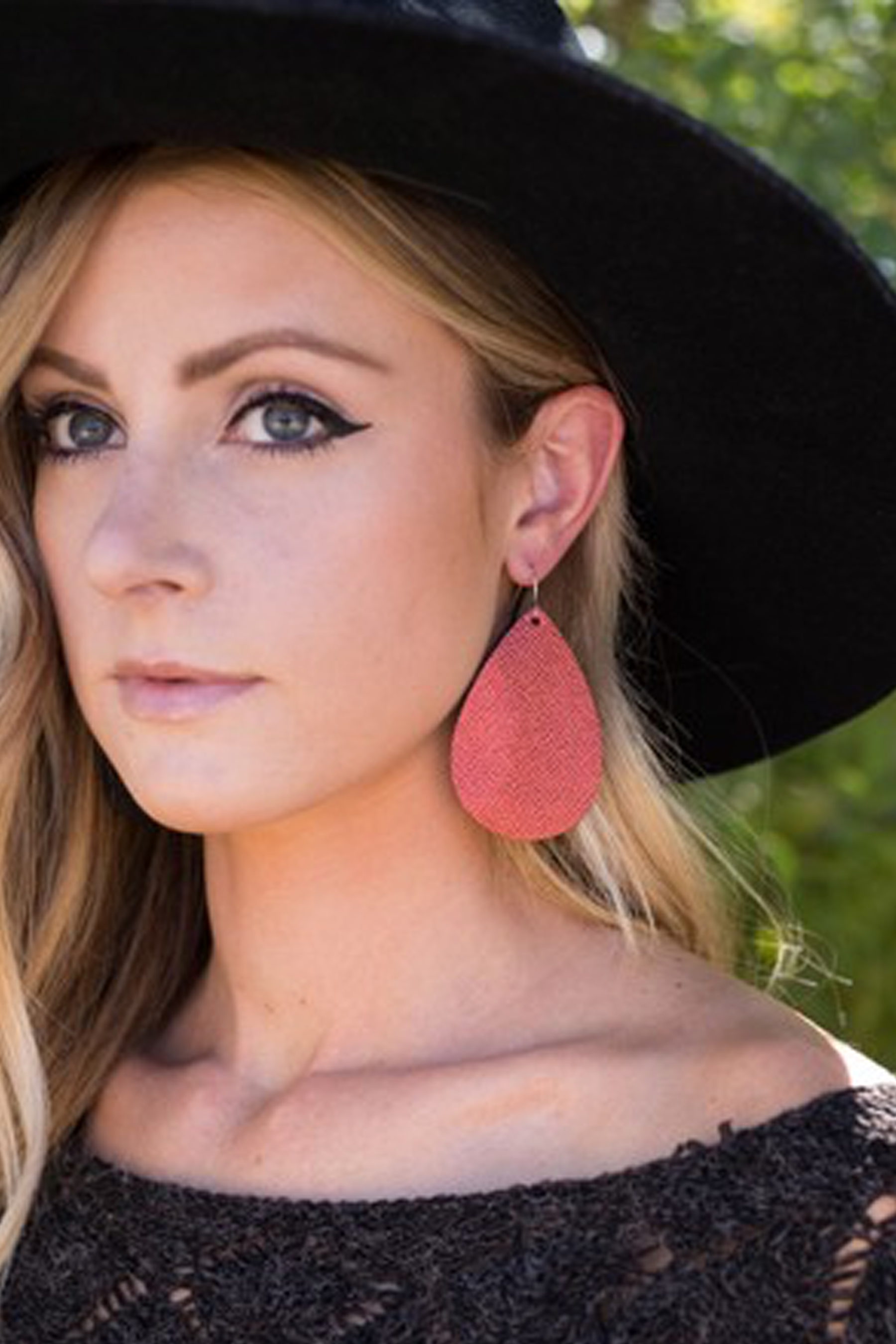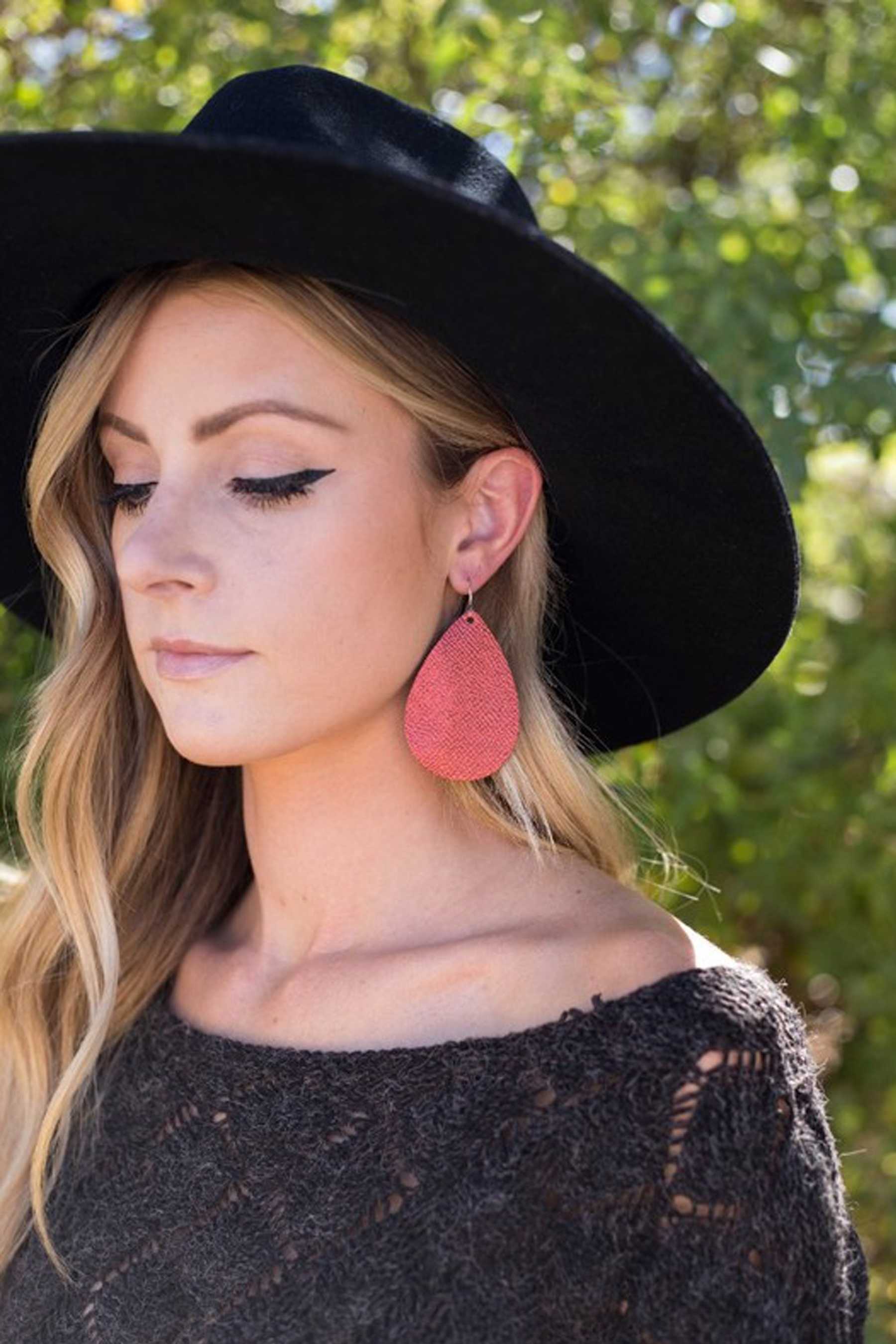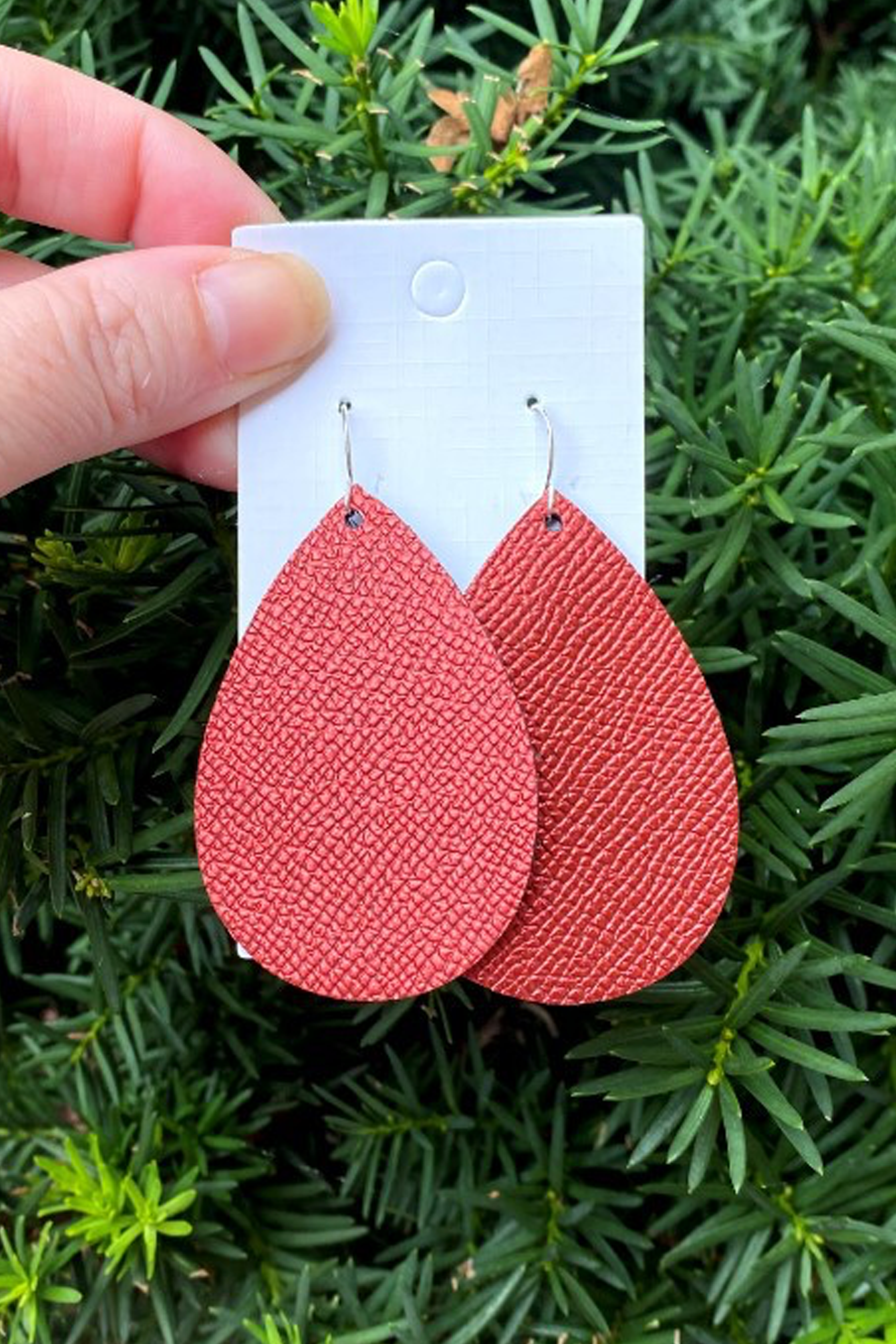 'Teardrops of the Sun' Earrings - Red
These earrings are gorgeous and perfect for everyday wear or a night out. Made from a thick and firm leather, they are so light weight you will forget you are wearing them, but others will notice! Handmade in the United States.
Available in red.
100% Genuine Leather.
Made in the US
2.5" long.