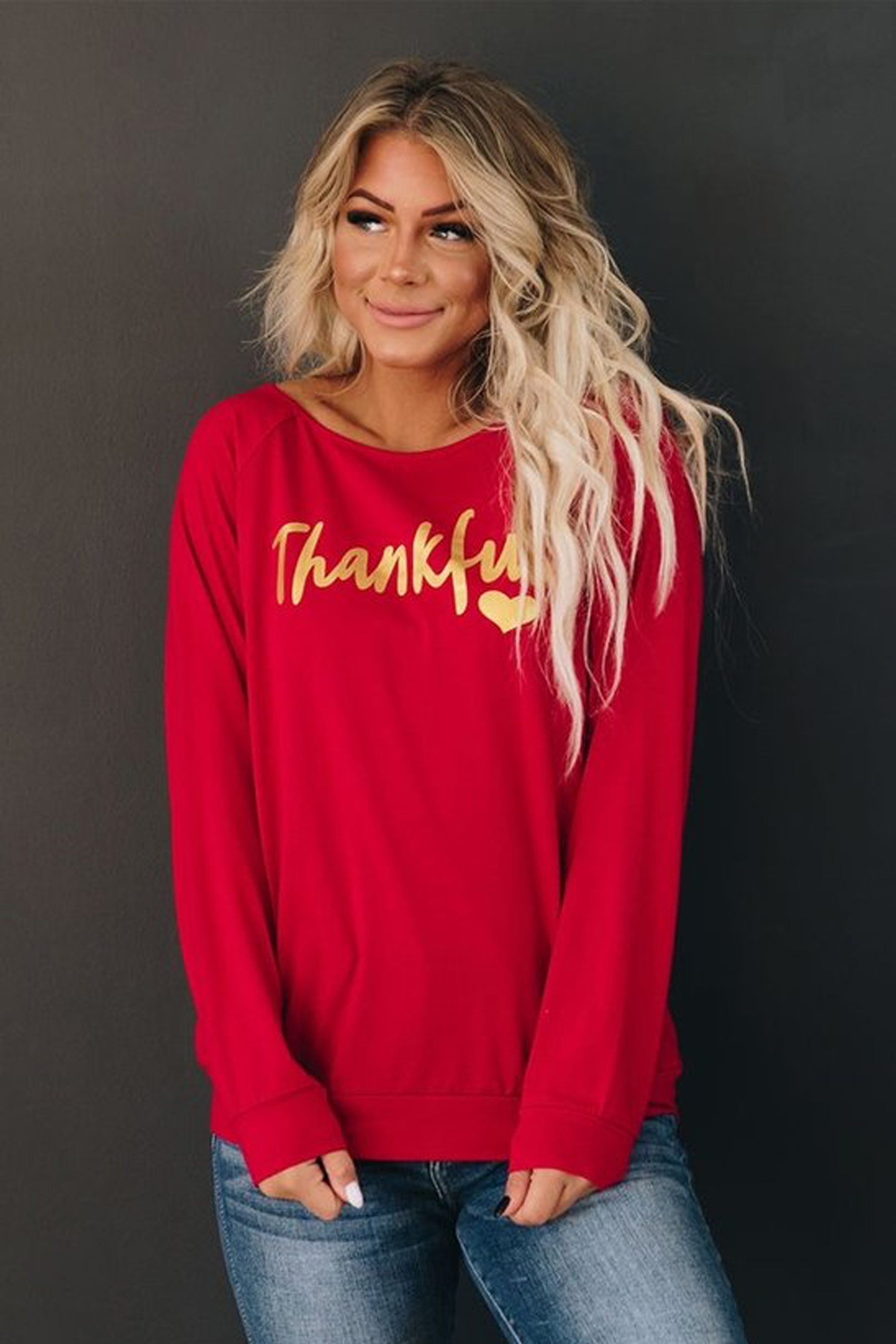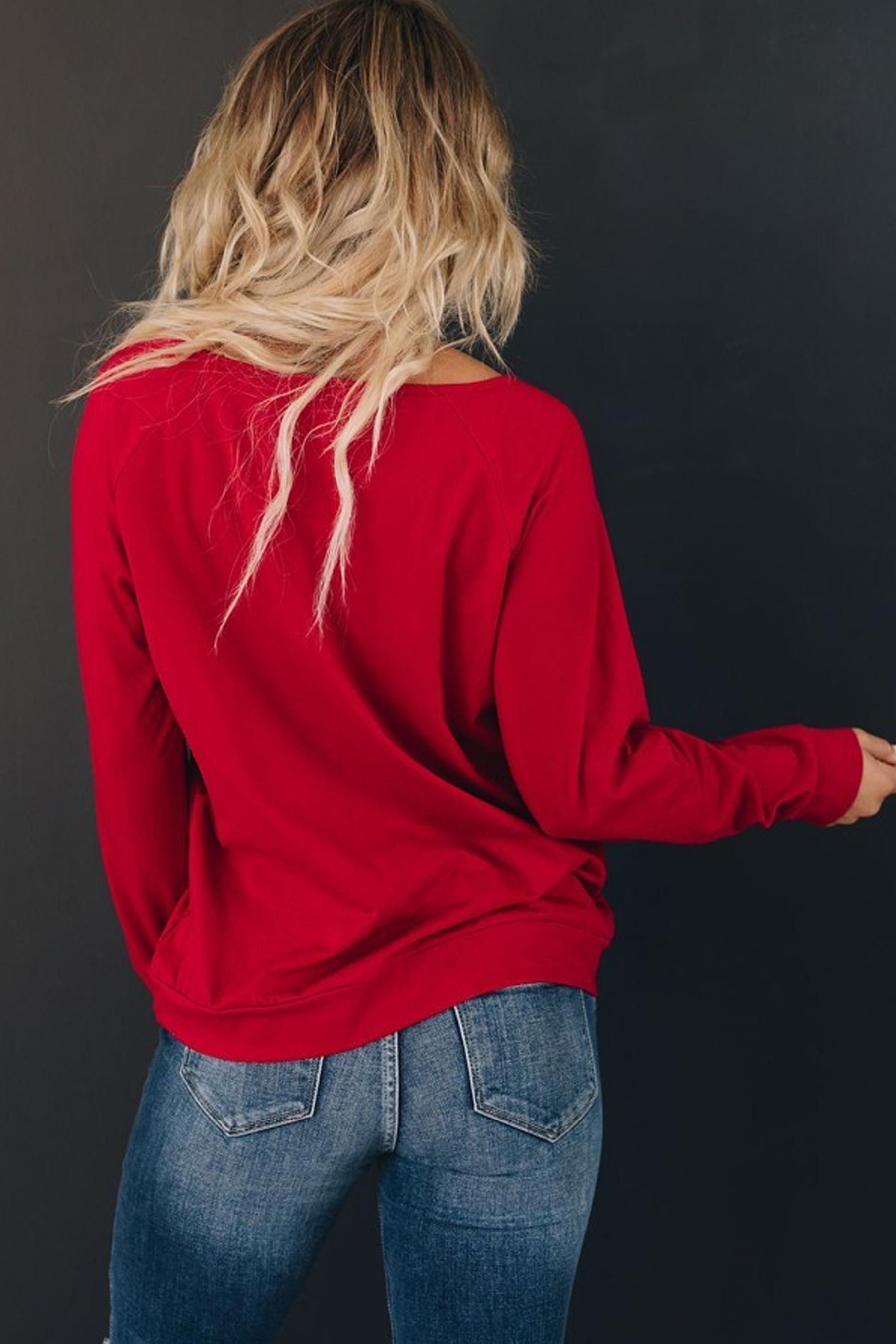 'Thankful' Sweatshirt
We are 'Thankful' you came across us and fell in love with this sweatshirt! Whether you are a Bucs fan and excited to go to the Superbowl, or want to snuggle in with your dog this Valentines Day, this is the perfect partner in crime to do it! The long sleeve red sweatshirt features a wide cut open neckline with a gold foil print on the front.
Available in red.
95% polyester and 5% spandex.
Imported. 
Model is 5'8 with a 32" bust and 24" waist and is wearing a size small.
Please allow 10-14 days for delivery due to shipping demands for online purchases.