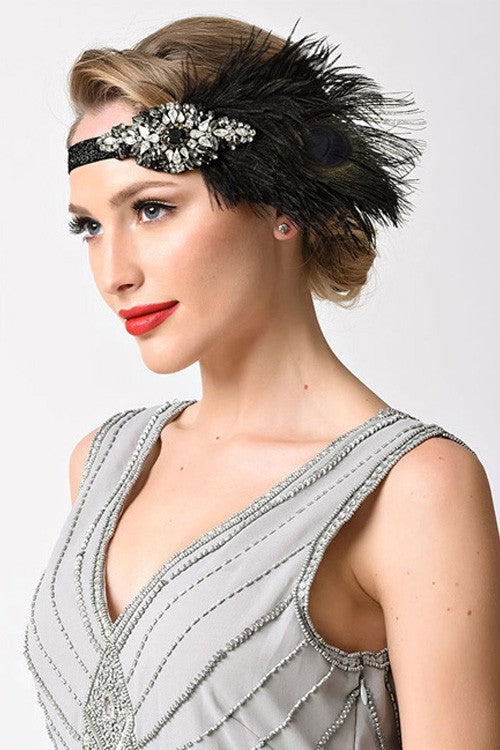 'In a Flurry' Headband
A beautiful black & silver jeweled dark peacock feather headband to complete your 1920's look for your next costume party! The dark purple/dusty gold accent peacock feather embellishes the gorgeous sparkling black and silver rhinestone center. Attached firmly to a thin and sturdy sparkling black headband that clings comfortably to the head. One size fits most.
Estimated shipping in 2-4 business days.
Available in black.
One size fits most.