What's Trending? Backpacks
The classic backpack has taken a very modern and adult approach this season and is far from the backpack you used to take to school! With load of interior and exterior pockets, zip and tassel details, these bags with their adjustable straps are all the rage. Find what converts you!
Sort by

Shop by Color

Shop by Material Print
QUICK VIEW
'No Weave Of Mine' Tote - Black
$ 238.00
This genuine leather handbag is classic in its styling and traditional in its basket weave but its far from anything conservative! The black tote has a soft sculpted look with internal...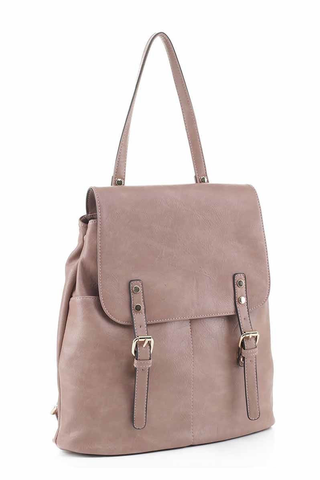 QUICK VIEW
'Mauve Clay Ridge' Bag - Mauve
$ 52.00
Our 'Mauve Clay Ridge' backpack features two exterior closure straps with a magnetic snap and zip top closure. The convertible bag can realigned to be used as a cross body...
QUICK VIEW
'Riverbed Bend' Bag - Peach
$ 55.00
A day in the valley means you have to come prepared, and what better way than with this cute bag? In a soft peach color, the faux vegan leather features...